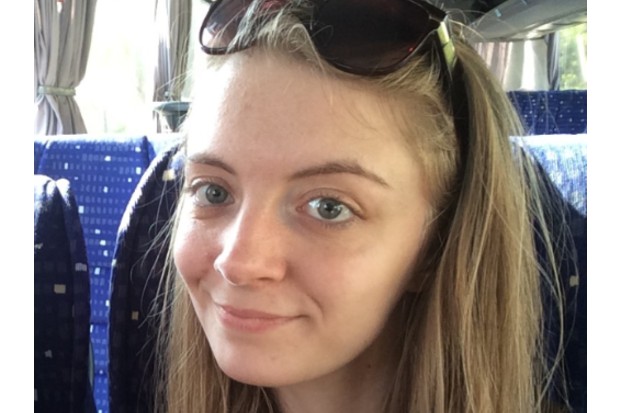 Hi, I'm Isobel and I'm a second-year Fast Streamer on the Generalist scheme.
In my first year I was posted to the Department of Health and Social Care (DHSC) and was a policy advisor for clinical negligence indemnity – something I wasn't even aware of before I joined the Fast Stream! I'm now working for the Home Office on data policy and strategy in the immigration system and am leading on data quality across the department. 
As well as writing about my work, the main thing I want to focus on is my experience on the Fast Stream as someone who struggles with their mental health. I have an anxiety disorder, which is manageable most of the time, but which flares up every so often and can make life very difficult. 
I was worried about telling my manager about my anxiety disorder when I first joined the Fast Stream, in case I received a bad response or it was held against me, but she was really supportive, which made my whole experience of the posting so much more positive. At one point my anxiety got very bad and I began to find it hard to come into the office, so I was allowed to work from home for around 8 weeks, after which time my activity manager, Fast Stream manager and I put together a return to the office plan, which meant I was able to gradually readjust to the office environment. 
The flexibility I've been granted in terms of where I work and the pace that I work at, as well as the understanding of other colleagues, has meant I have had a really positive experience on the Fast Stream and have felt as integrated as possible, despite not spending as much time physically in the office as others.
In my current role, my manager has also been incredibly supportive, and always asks if there is anything that she or others can put in place to make my time in the office easier. There is still a lot of stigma and misunderstanding surrounding mental health, and it can be scary explaining to new colleagues that you may find it difficult to follow the expected working pattern, workload, etc., but I can honestly say that working at the Civil Service and the Fast Stream has made this all so much easier. 
Despite struggling with my anxiety, I've delivered a public consultation on clinical negligence indemnity, responded to several parliamentary questions (PQs), held meetings with several UK-wide insurance firms and the Devolved Administrations and am currently drafting a department-wide data strategy. I think all of this is a testament to how much you can achieve when you have an employer that supports you.
Outside of my day-to-day work, I have taken part in corporate activities which relate to my interests and experiences, too. I decided to get involved with the mental health awareness team at DHSC and ran department-wide events with three other colleagues who also had experience of mental illness. We had so much interest, and it was really rewarding to see how many people came to find out more about mental health and mental illness, or to have a chat about their own experiences. 
As a languages enthusiast, I got in contact with the EU Nationals Network and set up fortnightly newsletters for the 7 most learnt or spoken languages in the department, which I really enjoyed as well! The Fast Stream gives you the opportunity to get involved in so many different activities and areas of work across your department and Whitehall more broadly, all whilst providing whatever help or adjustments you may need to be able to do so.
You can now pre-register your interest for the Fast Stream application window due to open in the Autumn via the  Fast Stream website.