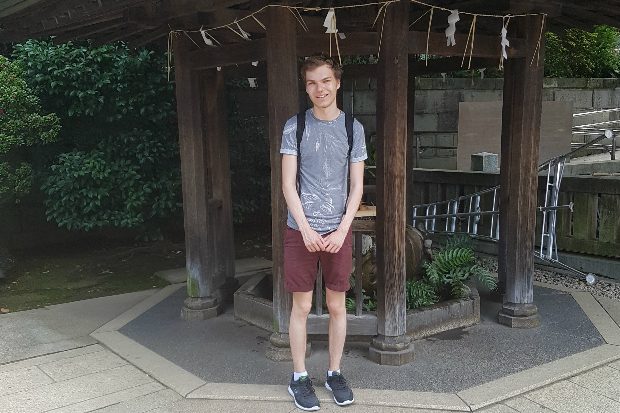 Working in the Civil Service was not a career that was ever on my radar growing up. I didn't know anyone who worked in the Civil Service, nor did I really know what the Civil Service was. It certainly wasn't advertised as a possible career route during my time at school.
I attended a school where, despite the best efforts of some truly wonderful teachers, results were below average; only 35% of its students currently achieve grade 5 or above in English and Maths GCSEs. The catchment area includes deprived areas, with many students in receipt of free school meals. All of these factors contribute to my home town placing in the bottom 10% of local authorities in the Social Mobility Commission's Social Mobility Index.
My own parents worked hard to support me and my siblings and always emphasised the importance of education to us. This helped to equip me with the necessary drive to push myself throughout my education. I am immensely proud to have completed a degree in mathematics at the University of Warwick.
Talking to my friends about graduate jobs was the first time I heard about the Civil Service. After reading about the Fast Stream online, I was disappointed to hear it had a reputation of being inaccessible to those from lower socio-economic backgrounds with only privately-educated Oxbridge graduates standing a chance of having their application accepted.
However, while the application process can be long and rigorous, it is very clear that you will not be judged by your background; the assessors are completely blind to all of your background details and the Fast Stream Team are always seeking ways to ensure the application process is as fair as possible.
The drive for accessibility doesn't just extend to the application process either. If you need to relocate at any point in your Fast Stream career, you will be given the opportunity to claim expenses for moving costs and an advance of salary to cover expenses like the first month of rent. This kind of support can be vital.
There is still work to do but the measures I mentioned above have helped to ensure we are on the right path though.
My own experiences in the Civil Service have been positive. Colleagues are certainly welcoming and take diversity and inclusion very seriously, but it can still be quite hard to relate to the experiences of others sometimes if they have taken very different journeys into the Civil Service. Seeing colleagues with lower socio-economic backgrounds in managerial positions is a great place to start and the Fast Stream sets you on a trajectory to achieve exactly that.
Ultimately, everyone benefits from a more inclusive Civil Service. Not only are there obvious benefits for staff, if the workforce of the Civil Service represents wider society, then we can bring wider experiences into decision-making discussions that will better serve our communities.