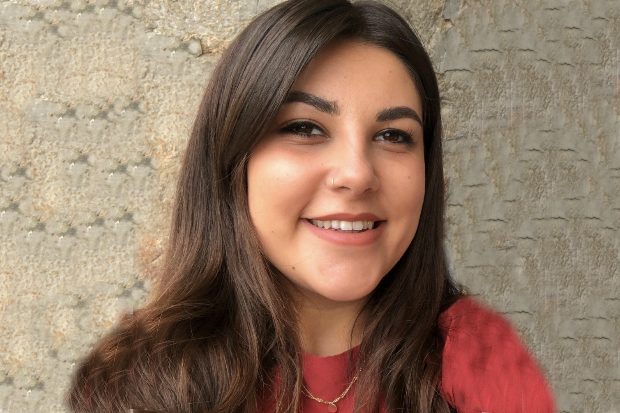 Q: Tell us a little bit about yourself. 
A: I graduated from the University of Exeter in 2016 and worked for a year and a half as a fundraising consultant before applying to the Fast Stream.
Q: What are you like outside of work?
A: I am a bubbly and sociable individual and my favourite things to do always involve spending time with friends and family. I enjoy experiencing new things with others like visiting exhibitions or galleries, or finding new places to eat. I also enjoy going to see live music, and a good crime thriller novel.
Q: Describe the Fast Stream in one sentence
A: The opportunity to develop a huge skill-set, work on interesting government projects, and expand and strengthen your professional network.
Q: What are the three best things about the Fast Stream?
A: The community of people, the exposure to priority work and the networking events!
Q: What interested you to apply for the Civil Service Fast Stream programme?
A: I have always been motivated to work in the public sector but since started studying Psychology and Law module at university I became particularly interested in working for the Ministry of Justice. In looking at roles within this department, I came across the Fast Stream programme, and also spoke to an individual I knew outside of work that had graduated from the Fast Stream about their experience.
Q: What attracted you to the programme and the particular stream that you applied for?
A: I was attracted to the leadership development aspect of the Fast Stream in particular, as support for my career development had not been a priority in my previous role outside of the civil service. I was attracted to the project delivery scheme as I had utilised project management skills in my previous role, and it is something I enjoyed. I researched what project management typically involved and it seemed as though this would suit my personality and way of working.
Q: Please share your experience with the Fast Stream so far?
A: I had a brilliant experience in the Civil Service Fast Stream so far. I have worked in different areas of the Ministry of Justice over the past 12 months, from Brexit Policy to Electronic Monitoring. I had the opportunity to develop a variety of skills and I have experienced different ways of working. I have been able to build my professional network, as well as make new friends.
Q: What is your ultimate aim or career ambition after you complete the programme?
A: My aim following the completion of the programme and working as a Grade 7/6 is to then become part of the Senior Civil service. I am yet to experience other departments within the government, but I would like to return to the Ministry of Justice as this is where my primary interests lie. 
Q: How does the Fast Stream make you feel?
A: The Fast Stream makes me feel empowered to take control of my development and future career path.
Q: What advice would you give to someone else considering to apply to the Civil Service Fast Stream programme?
A: The advice I would give to someone considering to apply to the Fast Stream is – be confident. The perception you may have of civil servants and Fast Streamers is likely to be different to the reality, and should certainly not act as a barrier to apply if you feel you don't fit this mould. If you believe you have the potential and capability to succeed on the programme, then go for it.