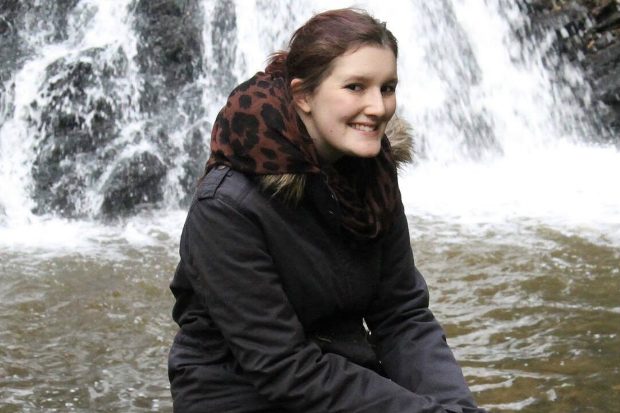 Q: Tell us a little bit about yourself
A: I graduated in 2013 with a degree in Archaeology. I worked in student engagement before moving into commercial archaeology, in which I began forging a career specialising in public archaeology, community heritage and outreach. 
I realised that I enjoyed project management and delivery, and decided to seek a new challenge to manage projects on a larger scale.
Q: What are you like outside of work?
A: I enjoy cooking and baking, as well as trying out new restaurants or cafes. You can't beat a good cup of tea and a slice of cake! I try to find good travel bargains and have small solo adventures, whether at home or abroad. Before starting the Fast Stream, I worked on a llama farm in Denmark for the summer! I also really enjoy going to the theatre.
Q: Describe the Fast Stream in one sentence?
A: An opportunity to shape you into an inspirational leader.
Q: What are the three best things about the Fast Stream?
A: Varied experiences, exciting projects, creating an impact.

Q: What interested you to apply for the Civil Service Fast Stream programme?
A: I was in a role which was difficult to maintain work life balance so I was looking for a new challenge and move into a career where I felt I could progress.
Q: What attracted you to the programme and the particular stream that you applied for?
A: I wanted an opportunity where I could be thrown in at the deep end, and be challenged to learn quickly and perform highly. The Generalist scheme offered a chance to experience a wide variety of roles in both policy and operational delivery, which appealed to me as I didn't know much about government. 
Q: Please share your experience with the Fast Stream so far?
A: The application process was, unsurprisingly, quite an intense and stressful time. I was working on construction sites for 11 hours a day, and was having to travel to a friend's house to use the internet and a computer so I spent most of it in a daze- not quite believing as I got through each stage. 
The assessment centre was also, unsurprisingly, quite nerve wracking. However, it really gave me a taste for the type of work you could be expected to do as a civil servant. I tried to treat the day almost like work experience, to try and take off some of the pressure to remove some of the nerves. 
I have enjoyed my work- it has been varied, interesting and challenging. Being on the Fast Stream enables me to really concentrate on my development, and proactively seek opportunities to address those areas which I need further support, experience or confidence. 
Imposter syndrome is very real, but so too is the positive feedback. I have received from my peers and managers. I have also enjoyed partaking in group coaching with other Fast Streamers who are all completing diverse placements. The process has made me more resilient and open to challenge, which I hope will also be a useful quality in my career.
Q: What is your ultimate aim or career ambition after you complete the programme?
A: I am still very much learning about all of the different areas of the Civil Service and do not, as of yet, have any specific destination in mind. However, I am very passionate about socio-economic diversity in government and would love to invest time and energy to help make the Civil Service, and the Fast Stream, an inclusive employer. I would also like to be a kind and empathetic leader and manager, where those I worked with would feel happy and comfortable to bring their whole self to work.
Q: How does the Fast Stream make you feel?
A: Challenged
Q: What advice would you give to someone else considering to apply to the Civil Service Fast Stream programme?
A: Be authentic and true to yourself.