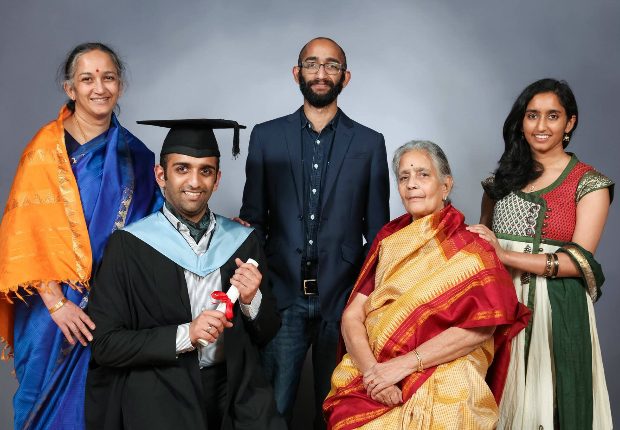 I'm Vishal and I did the MSc in Advanced Computer Science with Internet Economics ('17) here before joining the Generalist Scheme of the Civil Service Fast Stream in October 2017. Whilst on the Fast Stream, I've worked in a variety of roles including as an EU Exit Adviser in EU Exit Customs Policy at HMRC, a Business Strategy Development Officer in Civil Service HR at Cabinet Office, in Product Safety Policy at the Department for Business, Energy and Industrial Strategy and, soon, I'll be a Policy Adviser at the Department for Transport.
It might seem strange that I went from academic Computer Science to being a Policy Professional within the Civil Service but this is exactly why I'm writing this; that is, so that we can get talented Computer Scientists and Engineers to apply for (and join) the Fast Stream!
Computer Science and Engineering arguably exert the most significant influence on modern societies and the UK is no exception to this. Government is well aware of both the tremendous opportunities and various challenges associated with this and, whether it is leading on delivering large-scale Digital Transformation projects, developing policy in Financial Services, the Internet of Things, for (semi-)autonomous vehicles, smart cities, drones etc., your academic background and expertise will be invaluable to the government and enriching for the public.
I have quickly found that many policy makers are increasingly grappling with the challenges associated with rapid technological progress/innovation and the lack of people with technical backgrounds means that there is massive potential to carve out your own (very significant) path in public administration and policy more broadly. Indeed, it is not just the Science & Engineering Fast Stream but any and all Fast Stream schemes which would benefit from our backgrounds (I am myself am on the Generalist Fast Stream and am pursuing a career in the Policy Profession).
Speaking specifically about my education in Computer Science, before doing an MSc in Advanced Computer Science with Internet Economics at the University of Liverpool from 2016-17, I did a BSc in Philosophy, Politics and Economics from the University of Warwick (from 2012-16) - the latter is, arguably, a much more common academic background found amongst policy makers.
Nevertheless, the former gave me a broad understanding of technical issues that other policy makers might otherwise struggle to grasp/appreciate adequately and there are increasingly more people with technical backgrounds joining government.
We're not just looking for software developers either; the University of Liverpool's Department of Computer Science is particularly renowned for its strength in Theoretical Computer Science. I've found that the mindset of Theoretical Computer Science is particularly suited to the policy profession because it has given me a wealth of knowledge with which to be creative and develop policy solutions using my knowledge from the 'cutting-edge' of technological innovation as well as a broad foundation from which to extend insights strategically to my policy making.
Liverpool's research strengths in Algorithms and Artificial Intelligence could not be more relevant to the opportunities and challenges facing the UK. Whilst at Liverpool, the modules I studied/took were Research Methods in Computer Science, Introduction to Computational Game Theory, Object Oriented Software Development, Optimisation, Applied Algorithmics, Data Mining and Visualisation, Multi-agent Systems, Algorithmic Game Theory and my MSc Project (Dissertation).
Similarly, those with engineering knowledge are prized throughout the Civil Service as the Internet of Things, smart cities, autonomous vehicles, drones, artificial intelligence systems etc. are all becoming or going to become ubiquitous. Do not underestimate just how valuable and transferable your skills are beyond the traditional careers for Computer Scientists and Engineers.
Furthermore, if you want to leave your technical background at the door, the Fast Stream allows you to depart into a completely different profession - regardless of your background.