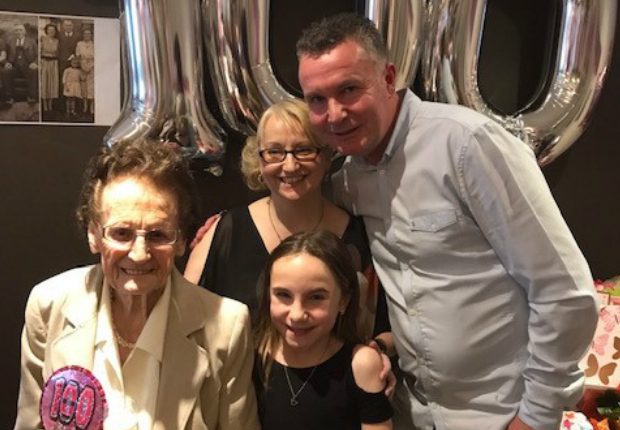 Hi, I'm Nikki and I'm in my 2nd year on the Digital, Data and Technology (DDaT) Fast Stream.
I am the lead for the Fast Stream Carers and Parents Network. I'm really passionate about helping to make the Fast Stream as inclusive an organisation as it can be and want to work to bring about improvements for those with Caring responsibilities of all types.
I wanted to share a little bit of my story for Carers Week. A week that aims to raise awareness of Caring, how it can impact on work and home life, just how common it is (1 in 7 of the UK population are now working carers) and perhaps how you could be supportive of carers on the scheme and in your organisations.
I never thought I'd find myself on this sort of development scheme; I'm a career civil servant with a family, a husband, a daughter, a mortgage and additional caring responsibilities for my elderly parents and Grandmother. I'd had 24 years service when I made the career changing decision to apply for the Fast stream nearly 3 years ago.
I can't pretend it's been easy juggling all my responsibilities with the commitments and challenges of being on the UK's leading Graduate and Talent Programme; my daughter was born with scoliosis a condition which sin severe cases like my daughters, sees the spine curve and twist, causing pain, disfigurement and other severe health problem. She has regular spinal surgery to help allow her to grow.
As a parent seeing your child undergo painful and potentially life changing surgery is very stressful and heart breaking. My parents are both battling cancer diagnosis, with my Mum in particular, having life altering surgery that we have all struggled to come to terms with. And I have a Grandmother who is 101 and needs significant help.
Recently she has been in hospital with Pneumonia, which at her age was a very worrying time for us, however being the trouper she is, is home now and doing well.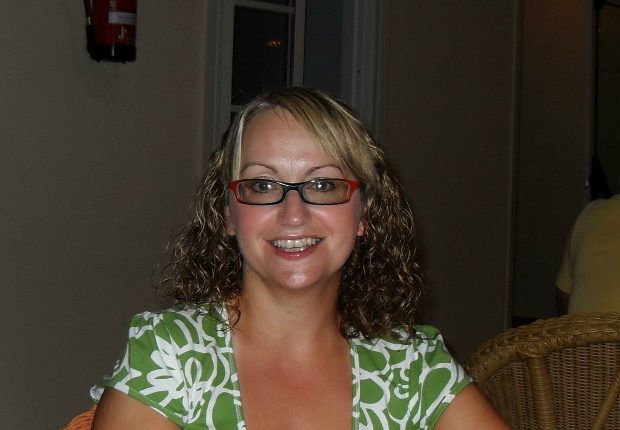 Moving postings is particularly difficult if you are a carer. There is the stress of waiting to find out if your relocation restriction has been accommodated each time, and I know I have been really lucky. I've had very supportive Cohort Leaders to support me with this. And then after that comes the worry of having to have "those" conversations with new activity managers about commitments, working patterns, flexibilities etc.
It can be really difficult with someone you don't know, especially as you don't want to appear to be a problem, have baggage, or put doubts in their minds as to your commitment, ability etc.
I have to say although it's not always been plain sailing; I've again been lucky on the whole, to have really supportive Departments and Activity Managers. I've utilised lots of flexibility including, working from home, and other strange locations…. I can think of times I've dialled into meetings in hospital car parks or quiet corners of waiting rooms. I've worked in the evening or at weekends to make up for appointments or hospital visiting in the day and I've traded long days travelling to meetings or training for other times when I can't travel.
The Civil Service Carers Passport, which was introduced last year can really help with some of this. It's a way to note down and discuss your caring responsibilities with your Managers and identify things that might help you manage work and caring better. It's also portable, so you can take it with you through all your placements. And remember sometimes its little things that can help.
Carers (and parents) are still not common on the Fast Stream, so it's vital we all support each other and continue to advocate for others and ourselves.
Please do join The Fast Stream Carers and Parents Network. We have a Face Book Group and you can join the Network's mailing list by emailing fscarersandparents.network@faststream.civilservice.gov.uk. I'd love to hear from you about your experiences good or bad, as we can't help if we don't hear from you and your good experiences may help other fast stream colleagues.
Also remember the Charity for Civil Servants is available to all civil servants and they are happy to help with practical advice and support.
You can also join Employers for Carers (part of Carers UK) under the Cabinet Office's Corporate membership offer, where there is lots of support and some online training packages. Please get in touch with the Network for more details.