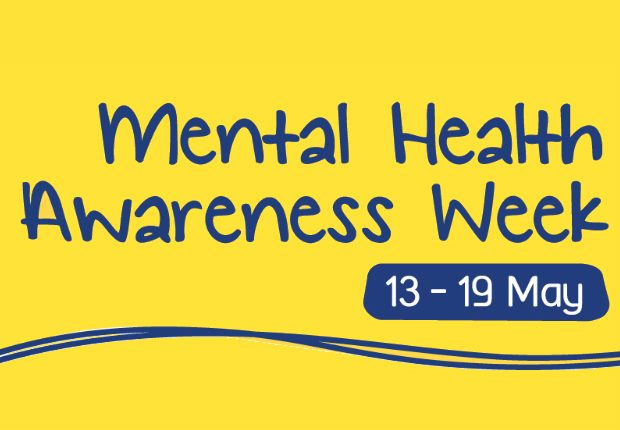 ***This blog post contains references to suicide***
Suicide is the biggest killer of people under 35 in the UK. That is not a small statistic and even writing that fills me with such sadness. And it is because so many suicides are preventable. I know this from personal experience.
It was Easter of last year. I had finished my first posting at MoJ, where I had been part of a highly supportive team, my EPR had gone well and I was a week away from starting my next posting in DHSC – something I was really excited about. But I was also really struggling with my mental health.
Things came to a head and I made an attempt to end my life one Saturday night. It is a bleak story, so I will spare you the details.
Suicide is a heavy word, because there is so much misunderstanding. Why did you do it? Lots of people ask me that question. To this day, I don't fully know. It is complicated. But a large part of it was thinking that no one could help me. I have battled depression, eating disorders and anxiety in my childhood and teenage years. I am still battling many of the same issues. Living with it is hard, but mostly manageable. What isn't manageable is feeling like I am trying to cope on my own. That no one can help.
But that is a lie my mental illness likes to tell me. I have been going to weekly therapy for ten months now, I have seen countless mental health professionals from the community mental health team, have monthly appointments with my GP, have talked to the wonderful volunteers at the Samaritans and the Listening Place and also check in regularly with doctors in the eating disorders unit at hospital. That is a lot of people who have been able to help me. It isn't just them, but also my family and friends. People who pick up the phone and listen to my concerns and worries, who check in and ask how I am. Who remind me why my life matters.
There is no 'quick fix' and I still have suicidal thoughts some days. But even in the lowest of lows, there is hope.
Because I know I am not alone. The taboo around suicide makes it scary to talk about. This isn't exactly an easy thing to write. If I am honest, there is still a huge amount of guilt and shame that I carry about that night. I'm terrified writing this. I judge myself the most, have the highest unattainable standards, I expect more than constant perfection from myself.
But I am not alone. And people can help. I have a wall of photos in my room of people in my life – my family, my baby nephew, my boyfriend, my friends, my work colleagues … I call it my 'reasons to stay alive' wall.
We have to talk about suicide, because we have to help each other out. You can't just lift yourself out of it. But if someone holds your hand through the darkest of times, you might just come out of the other side. Bruised and a bit battered for sure, but alive.
If you are experiencing suicidal thoughts or know someone who is, then the below organisations can offer immediate support:
116 123 (Samaritans 24/7)
0800 068 4141 OR text 07786209697 (Papyrus, helpline for under 35s experiencing suicidal thoughts)
0800 58 58 58 (CALM, specifically for men)