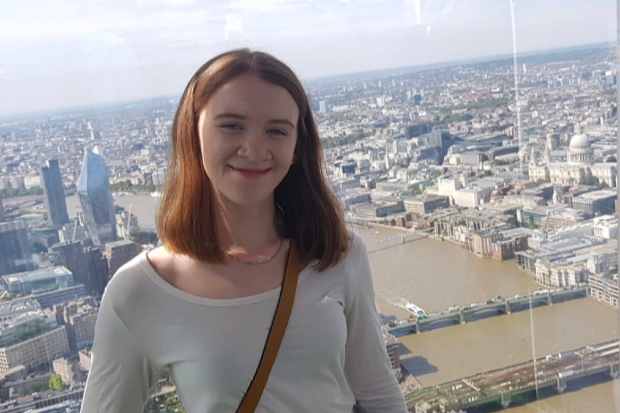 Q: Tell us a little bit about yourself
A: Hi, I'm Laura, I'm a second year generalist Civil Service Fast Streamer currently on a year-long posting at the Valuation Office Agency where I work in internal communications. I studied psychology at the University of Birmingham and graduated in 2018. 
Q: What circumstances led to you applying for the Civil Service Fast Stream?
A: I've always wanted to work in the public sector and wanted to do work which has a real tangible impact on society and people's lives.

Pair that with a scheme which offers loads of learning and development opportunities and responsibility from day one and I knew the Fast Stream was perfect for me.

At first, I was a little daunted by the application process but I got great support from my university. Breaking the whole process down into individual stages made it feel a lot more manageable. 
Q: Please share your experience with the Fast Stream so far?
A: I've been on the Fast Stream for around 18 months, and I've experienced loads of variety. My first posting was in the Ministry of Housing, Communities and Local Government where I was a policy advisor.

I regularly led on briefings, correspondence and Parliamentary Questions and got the opportunity to brief several ministers face-to-face in the department.

A highlight for me was providing box duty in the House of Commons – the officials' box is where civil servants sit ready to brief the minister(s) who are at the despatch box answering questions. It was really surreal to sit there after seeing the House on TV for so many years. It feels a lot smaller when you're in there!
I'm now in the Valuation Office Agency (VOA), working in internal communications. I feel really lucky to have an opportunity to develop specialist communications skills whilst on the generalist scheme.

In my current role, I work with senior members of the VOA to help them engage with the people in our agency and speak with them about what really matters.  
Q: What is your ultimate aim or career ambition after you complete the programme?
A: It's quite tricky to narrow it down to an ultimate aim as there's loads that I want to do. The great thing about the Fast Stream is it allows me to try out different departments and roles to see what I enjoy.

I know I definitely want to stay in the Civil Service and continue my journey to senior leadership – and the flexibility and work culture of the Civil Service means I know I can do this without compromising on my personal life. 
Q: What are you like outside of work?
A: Outside of work one of my big passions is cat welfare. I've been volunteering as a cat fosterer for just under a year, and my job is to help them get back on their paws and into a forever home!

I also enjoy baking, yoga and travelling, and I'm looking to buy my first home within the next year or so.
To find out more about the Civil Service Fast Stream and pre-register your interest, visit;