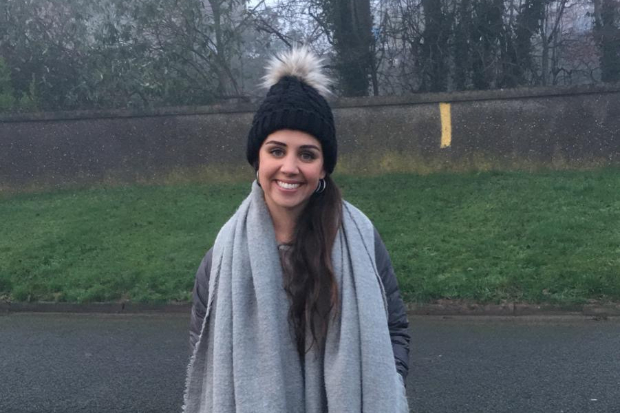 Hello I am Amelia. I am a second year Finance Fast Streamer, working full-time, studying for my professional qualifications and alongside maintaining a semi-professional involvement in sport.
When joining the Finance stream, I chose to undertake the dual-qualification of CIMA and CIPFA. In both of my postings so far, my activity managers have been extremely supportive when it comes to granting me the time necessary to properly revise and prepare for these exams. 
Juggling working full-time, studying and revising at evenings and weekends is fairly heavy-going but is made much easier by having a supportive employer who genuinely prioritises my development. 
I have been given the flexibility to arrange my working hours to suit my study schedule. Studying for these exams and being part of the Fast Stream also causes me to be out of the office on training courses quite regularly, but I have found myself in very supportive teams surrounded by colleagues who understand the importance of this training. 
Colleagues regularly rearrange meetings to accommodate days when I am in the office, or if this isn't possible take time out of their day to catch me up on anything I miss.
On top of this busy schedule of work and study, I am also the captain of Portsmouth Women's Football Club, who play in the FA National League South. This commitment consists of training three evenings a week, playing matches on a Sunday and the occasional mid-week match. 
The freedom to work from home when I need to and to manage my hours flexibly allows me to fully commit to football as well as to my job. If I have a mid-week game or an earlier training session, I normally work from home and finish a little earlier to allow sufficient time to prepare. 
Both activity managers I have had on the scheme so far, and also my Talent Development Managers, have been very supportive of this commitment and allowed me to structure my working schedule around it.
The Civil Service is committed to becoming the most inclusive employer in the UK and flexible working has an important role to play in this. I really appreciate the benefits of working for an organisation that supports individual wants and needs, and where I feel trusted to work flexibly, to do what I say I'm going to do, and to do it well.
Visit www.faststream.gov.uk for more information on the Fast Stream.