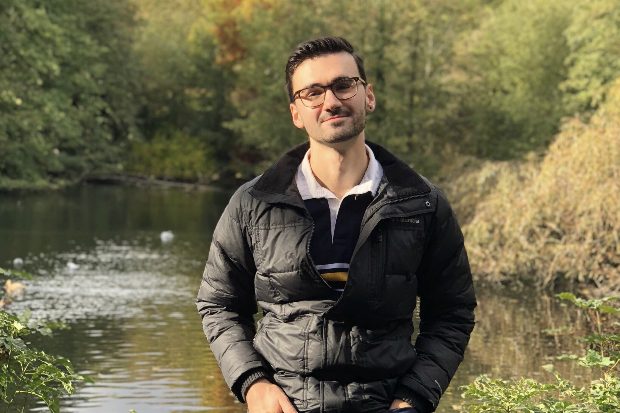 Q: Tell us a little bit about yourself
A: I graduated last year from UCL with a degree in Statistical Science and my current role on Fast Stream is my first real job, I'd worked in retail throughout my degree and aside from a few internships had very little 'office work' experiences. I grew up in Woolwich in South East London and, apart from a year abroad in Sydney (which was great), have remained within the confines of the M25.
Q: What are you like outside of work?
A:  I  have always been pretty sporty; I rowed a lot at university and was keen to continue a good level of activity when starting work. There is a Civil Service rowing team which I am looking to join but for now have taken some time to get into cycling and running and this is something I've been able to nicely balance around my job. 
Q: Describe the Fast Stream in one sentence? 
A: Excitingly unpredictable; challenging yet rewarding.
Q:What are the three best things about the Fast Stream?
A: Range of job roles, the people you get to meet and having the scope to make a real impact
Q: What interested you to apply for the Civil Service Fast Stream programme?
A: In my final year of university, I had the 'panic' which I'm sure everyone feels about getting a job and planning out the next stage of life. I went on and applied for maybe 20 or 30 jobs and graduate schemes, mostly in the finance sector - which I can't say particularly excited me but seemed the generic option for maths and statistics students. 
My boyfriend studied international relations, he was applying to the Fast Stream and said to me, "They do a statistical stream in the graduate scheme that I'm applying to." I thought why not and so I applied.  A few months and a lot of research later I had been offered a place on Fast Stream. 
Q: What attracted you to the programme and the particular stream that you applied for?
A: The biggest pull for me for Fast Stream was the huge range of roles you could end up in. I saw Fast Stream as a way of not limiting myself. While my degree was very analytical, I've always much more enjoyed work that required contextual understanding and real-world outcomes.
The idea of work that allowed you to directly impacts people's lives and the way society functions was a massive pull. Also,what I found very notable about the Government Statistical Fast Stream compared to many other analytical programmes is that the focus was not on being able to make the most complex model or become the best coder, but it was on being a leader. 
For me the Government Statistical Fast Stream presented an opportunity for me to continue honing my technical skills without closing any doors.
Q: Please share your experience with the Fast Stream so far?
A: I'm currently working on Criminal Court Statistics at the Ministry of Justice. I really enjoy my current role, mostly because it has given me the opportunity to become an expert in an area I didn't even know existed when I started. My work has been very wide ranging and has required a tremendous amount of learning, mostly about all the nuances of the criminal justice system, which I have had to use to solve lots of real-life problems. 
I have loved feeling that my work and knowledge in this area is valued and respected and I have been trusted to deliver extremely complex projects and prove to myself and others my capabilities.
Q: What is your ultimate aim or career ambition after you complete the programme?
A: I have nothing set in stone, which is part of the reason why I am on the Fast Stream. I want to embrace the range of opportunities and challenges that will be presented to me over the rest of my time on the scheme and reassess with this experience in hand.
Q: How does the Fast Stream make you feel?
A: Valued
Q: What advice would you give to someone interested in applying for the Civil Service Fast Stream programme?
A: Do it! On a practical level, the initial stages of the application process is straight forward, so you really have nothing to lose. Most importantly of all though, further down the line of the application process, be really be open minded to the kind of work you want to do and also have at the forefront of your mind that the end goal of everything the Civil Service does is to improve and better serve society.