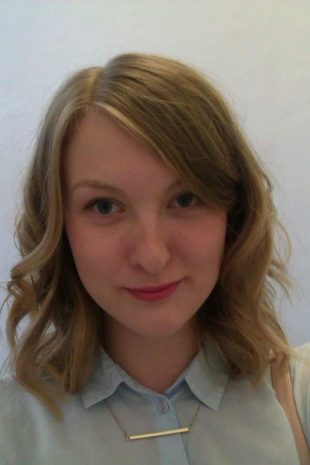 I joined the Generalist Fast Stream in October 2016 straight after graduating from the University of Bath. Getting a place on the Fast Stream was a massive surprise – I never expected to be successful first time round. After my assessment centre in early February I had to wait until the final results in April to find out I'd missed out by just 0.02 of a point! So I felt like the luckiest graduate in the world when Civil Service Resourcing offered me a place out of the blue following machinery of government changes after Brexit. My first year on the Fast Stream has been a steep learning curve, but I've enjoyed every minute of it. Today I've decided to blog about my current posting in the Integration Strategy team at the Department of Communities and Local Government.
When I read the role description for my DCLG posting, I immediately felt that it was right up my street. I wrote my undergraduate dissertation on the welfare attitudes of Polish migrants in the UK, so I already had an interest in the social challenges faced by increasingly diverse societies. In fact, being a dual Polish-British national myself and settling permanently in the UK just 4 years ago, integration is a policy issue very close to my heart, so having the opportunity to shape the Government's new approach to community cohesion felt really empowering.
In my role I was responsible for designing a new area-based programme to promote integration, which involved collaborating with teams across DCLG and other Government departments. This was a stretching task, as it required me to quickly become an expert in my subject and develop policy making skills that I'd never been exposed to before. I had to learn about different delivery models, engage and influence a range of stakeholders to support the successful delivery of the project, as well as constantly be alert to the shifting political landscape.
Being able to see the bigger picture was incredibly important to the successful delivery of the project, especially following Brexit, three terrorist attacks in England in as many months, a snap election and the Grenfell Tower disaster. All of these issues impacted on my work – both on the capacity of the team to deliver the project within the original timeline and increasing public pressure on the Government to be seen to "do something" about integration. Whilst external circumstances can sometimes cause frustration, I can definitely say that I've built up a high level of resilience to change – a key skill for any civil servant.
As I'm writing this, I only have 4 weeks left in my posting and I feel confident that I will achieve my objectives. But more importantly, I know that my work will make a real difference for many diverse communities for years to come and empower them to take full advantage of the benefits life in the UK has to offer.