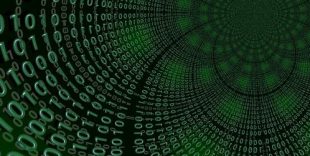 As a generalist fast streamer, I was lucky to have the opportunity to experience working in an analytical division, alongside statisticians, economists and social and operational researchers, during a posting to the Department of Education.
Civil servants generally choose a certain profession - whether that's policy, digital, finance, commercial, or one of the many analytical professions. Analysts are vital to the work of Government and the Civil Service, as they provide the information and evidence on which policy is based, and they measure the impact of policies we deliver to make sure they are meeting their objectives.
As a generalist fast streamer with a policy background, I was used to working with analysts to develop policy – I relied on them to provide crucial evidence and statistics to underpin my work. But I had no idea how analytical teams gathered, analysed and explained this information; I was happy enough to accept their finished products!
However, when I was posted to an analytical division in DfE, where I would be working alongside statisticians, researchers and economists to work on the evidence base on teacher recruitment and retention, I had the chance to see what it was like to work on the other side of the fence (...or office).
Part of my role would be to help to 'translate' the evidence available. Having studied languages, this sounded like reassuringly familiar territory – though I wondered whether I would be able speak the language of data and analysis as fluently as I would like…
I quickly learned that there is much more to analysis than simply crunching numbers (though this does feature quite a bit). The blanket term 'analysts' conceals a lot of diversity: statisticians do a very different job to social researchers, for example. While lots of analysts do spend most of their time dealing with numbers, computer code and complex databases, others design surveys and interviews, write reports and manage contracts with external research organisations.
What's more, analysts are there to investigate how we can use data, and present our findings, in more interesting and innovative ways. They can also help by applying specialised methodologies to think about complex problems from new perspectives.
During the posting, I learnt new techniques to interpret data, improved my Excel skills, and used special software to create graphs and maps – and I even tried to get to grips with coding (which is just another language, after all). But I also learnt how drawing pictures of policy problems, or describing them using metaphors, can be effective analytical tools, too.  
Overall, working alongside analysts was a fantastic opportunity not only to improve my own analytical and technical skills, but also to gain a greater understanding of how to work better with analysts in the future.