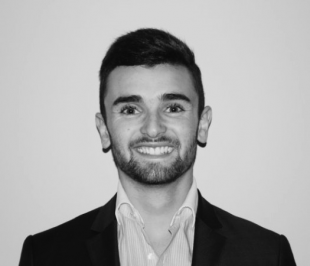 Being allocated a Private Office role in my first posting was, in a word, daunting. I didn't even know what a 2nd Perm Sec was (perhaps a junior secretary of some sort with a lavish, and out-dated hair style?), never mind know enough to work in their office. And least of all in a department as fast-moving, wide-reaching and challenging as the Cabinet Office.
Sure, in the first few weeks, emails along the lines of "Hopefully you are across this already - we need to get this sub up to ExCo by cop today (i.e. yesterday), along with the accompanying ToR and MoU documents, and then idc expect us to have to organise a deep dive on the issue to agree next steps for some root and branch reform" left me dizzy and in something of a cold sweat, as I wondered if I could yet again ask my PPS if she would explain what was supposed to be my native language to me.
Looking back, however, there is no doubt that, whilst at times bewildering, often mildly exhausting and certainly challenging, my time there was informative, enjoyable and ultimately worthwhile. Working in the personal office of a Permanent Secretary (the most senior level of Civil Servant aside from the Cabinet Secretary himself), as I quickly learnt "Private Office" actually entailed, I was able to see a huge variety of different work strands, meet senior people who worked across many Government departments, and learn the fundamentals of the Civil Service, its structure, hierarchies and ways of working, first hand.
During my 6 months I felt I learnt a number of things (foremost amongst them the importance of checking your email copy lists right and not sending sensitive documents to your whole department, but that story is for another time…). I also felt that I picked up on a few things the Civil Service would do well to learn. I've listed just a few of both of these below:
Lessons learnt
Senior civil servants are some of the best, most dedicated, people I have met; working around the clock, often far from home and in the thick of complex politics, they get on with their job through thick and thin.

Genuine teamwork makes working infinitely easier; nothing is better than working in lockstep, knowing that you can play to each other's strengths and cover each other's weaknesses.

Having good relationships with people you might need things from at short notice is

always

worthwhile.

Not knowing something is not a good reason for not trying – you will learn.
Lessons to learn:
We're all busy, but some are busier than others. Always think about who

needs

to see/work on something and save each other unnecessary work.

Our relationship with the Private sector is not near as strong as it should be, particularly considering current challenges. This needs to improve.
All in all, I learnt that there is a long way to go to creating the Civil Service we would all like to be a part of, but that with the right people in charge and the right teams below them, with good, honest, committed people and a clear purpose, we will get there (wherever "there" is!).