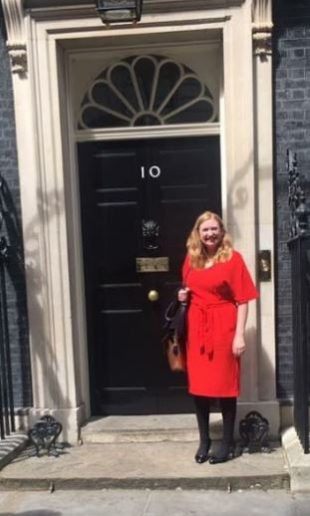 When I applied for the Fast Stream, I had an impression of Whitehall being a big scary place and, while I was very keen on the idea of public service, I wasn't sure if that's where I wanted to work. Luckily not all Civil Service jobs are in Whitehall – and, despite what you may think, not all Civil Service roles outside Whitehall are in Job Centres! My first posting was in Edinburgh working in Health and Social Care in the Scottish Government. The Civil Service covers the work of three governments: UK, Scottish and Welsh (Northern Ireland does its own thing) which means your time on the Fast Stream doesn't need to be London-centric. In fact, I think it's much better to spend some time outside of Whitehall to avoid the "London bubble" that the Civil Service has been accused of being in.
I loved my time in Scottish Government: being at the centre of the action; working in the same building as the First Minister; shaping the policies of the country I grew up in. Working with a team of talented, experienced and welcoming civil servants in Scottish Government was a brilliant start to my working career. The political environment of working under a minority government was very interesting, particularly working on such a high profile and controversial programme as NHS Reform. Being a citizen of the UK and Scotland, I had always been interested in goings on at both Westminster and Holyrood, but by the end of my posting I found myself in a bit of an "Edinburgh bubble" – totally caught up with Scottish politics!
My second posting was down in London in the Department for Communities and Local Government, and although I had been worried about working in Whitehall, it actually wasn't nearly as big or scary as I had thought it would be. It still felt like one big Civil Service, following the same Code and ethics – just implementing a different Government's policies (and using different acronyms!). Overall it's been a brilliant experience, especially as I was able to tick off some Whitehall-specific dreams of mine: going to Number 10 and petting Larry the Downing Street Cat!
The great thing about the Fast Stream is that it gives you the opportunity to try lots of different roles in different locations and under different governments, so you can find out what suits you. I've loved my time in Edinburgh and in London, and I hope to return to them both – maybe I'll see if I can go to Wales in the meantime…