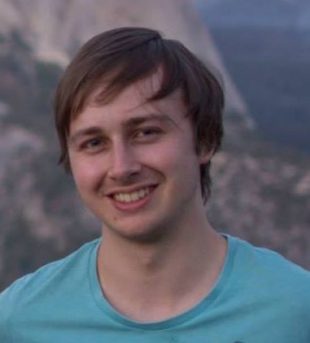 One of the main reasons I joined the Civil Service Fast Stream was the chance it offers to experience a wide range of jobs that have a real-world impact in a relatively short space of time – without having to continuously apply and go to interviews. As a General Fast Streamer the aim is to learn a wide range of skills so that by the end of the scheme you can jump into any number of potential senior roles. As a bit of an academic butterfly, this variety in a job was a major draw.
My first posting was in the Government Property Unit within Cabinet Office, which aimed to reduce property costs across Government by rationalising the Government's estate whilst bringing civil servants together in modern cross-Departmental shared 'Hubs'. Based in Leeds, with frequent trips to HQ in London, my project areas covered Scotland, Northern Ireland, Yorkshire and Humber, North East and East Midlands. I got to visit many areas of the UK I hadn't been to before whilst seeing how other Departments worked and how best we might integrate their workplaces and got quite good at working on trains! One area I pushed to get more involved in was on engaging and enabling Departments to begin to phase in ways of Smart Working, bringing the civil service up to speed with effective work practices leading private sector companies already employ.
I then moved to the Department for Work and Pensions as a Press Officer on the Disabilities and Social Justice desk. My role was to brief journalists and campaign groups with stories, handle inquiries and Freedom of Information requests, explain policies and rebut inaccuracies. I had to quickly get the gist of a wide array of often complex policy areas to answer queries. Part of this involved providing advice to Ministers, operations and senior officials on all media-related matters in formal submissions and in-person which was a fascinating experience. I also liaised with our arms-length government bodies such as the Health and Safety Executive and Office for Nuclear Regulation. Finally, I arranged proactive pieces involving media opportunities online, in print and on air for Ministers to promote the Department's work which developed my more creative skills too.
I have recently begun my secondment out of central and into local government, working at Haringey Council on the Regeneration team, which was set up in the wake of the Tottenham riots in 2011. This is different to my previous roles because I will see both short and long-term impacts as my projects progress and I can see the physical change in the local area. One difficult part is procuring all the elements needed to make these changes within our budget – and often finding that funding to begin with!
From these postings alone I've been involved in stakeholder engagement, policy delivery, communications, procurement and programme & project management. This variety is exactly why I joined the Generalist Fast Stream and really look forward to whatever challenge is thrown at me next.