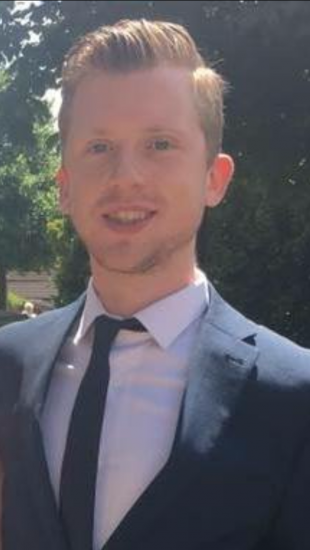 Hi I'm Laurence, I'm from Warwickshire and went to university in Loughborough where I studied Economics before taking a master's degree in International Crisis Management.
The Civil Service isn't new to my family as my dad spent his entire working career in HMRC. I remember the piles of paperwork he used to bring home, as well as the occasional uninteresting trip to his office, and thought his job to be terribly boring. I didn't know what I wanted to do when I was older, but knew I didn't want that.
As university drew to a close I was faced with the agonising prospect of finding a job without knowing what I really wanted. I came across the Fast Stream by chance, and in considering it realised how much I'd actually enjoy working in the Civil Service. I was attracted to the Generalist scheme as I would get an opportunity to experience a variety of roles across several different departments; and on top of that there would be flexible working hours, a good work life balance, and great career development opportunities. Most importantly however was the sense that I'd be doing something worthwhile with my time at work and ultimately contributing to society.
I heard how competitive it is to get on the Fast Stream and doubted my chances, but thought if I didn't apply I'd never get it. I had a great sense of achievement arriving in Westminster for the assessment centre and being considered amongst a group of very intelligent, driven people. Naturally I felt extremely fortunate at the end of the process when I found out I was successful.
My first posting was in Department for Transport in London working on HS2 in a policy role, and currently I'm in Department for Work and Pensions in Leeds working in the financial management team. My next posting will be at Department of Health in London in a commercial role. So far highlights have been a site visit to the Eurostar control centre in Lille, briefing two ministers on my team's work, and being given a lot of responsibility in monitoring a Department's financial expenditure. I have found colleagues to be very welcoming, and generous with their time and knowledge, and it's also been great to connect with other people on the scheme who are going through the same experience and encountering similar issues.
I have learnt a great deal in a very short space of time and am really enjoying my experience so far, although it's slightly daunting to feel that I'm slowly becoming my dad.