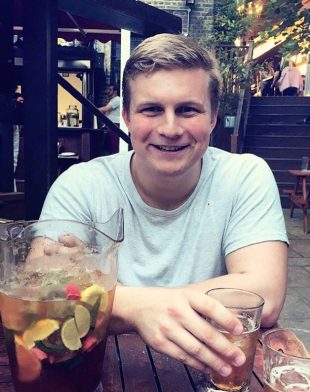 Starting on the Project Delivery Fast Stream straight out of university, I had no idea what I'd got myself in for – I didn't know too much about either the Fast Stream or Project Delivery (PD). As the first cohort of the PD scheme, there wasn't a great deal of information out there – but it has proved to be an interesting and enjoyable job, and one I'd recommend.
My first year placement was as a 'Business Change Manager' in the Home Office. I started embedded with operational teams and slowly got to understand what they did, why it was important, and what difference my project could make to their operations. Day-to-day, I was trained up by a consultant business change manager and helped by my activity manager, giving me all the support I needed to get to grips with what the role required.
Business change is often overlooked, but it's a very important part of projects. Without it, there's a strong chance that what you are trying to do will fall flat, as the project aims and deliverables aren't understood, or you have failed to gain stakeholder support. Business change activity usually takes place at the later stages of a project, preparing those who are about to have their role changed for what is to come. On my project, this was a new IT system that would be the primary system caseworkers would use every day.
I had to get to grips with the current system and the processes around it, the new system and how this would work, and map the change between the two, acting as a bridge between the project and the business users. IT was the driver, but the role was more about understanding the business and people it affects, and how the change would affect what was possible and where interventions were needed to further change or improve processes. This provided me with a lot of scope and opportunities to suggest areas to improve and how things could be done differently: whether it was streamlining processes or finding ways to turn off older systems and save time, there was great opportunities to get involved and develop in-depth understanding of the area and project role.
Outside the day-to-day role, as part of a large project, I got to understand different roles and skills, for example business analysis through mapping processes and capturing requirements that we needed to understand and build for the project to successfully land. Within the Home Office, the Project Delivery community is well established and helped us have opportunities not necessarily available elsewhere. Other Home Office PD fast streamers and I have been to community events, taken part in speed mentoring and set up a group to share our experiences on our placements. The social side if quite good too – if you're thinking of applying for the Fast stream or Project Delivery, go for it, it's an interesting place to be!