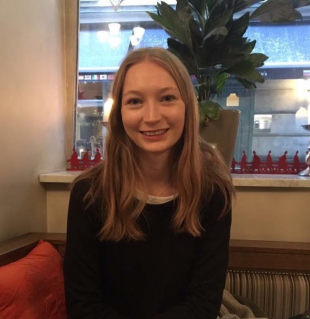 Like many applicants, I applied for the Fast Stream during my third year of university. Having studied Geography, which, like many subjects, doesn't necessarily lend itself towards a specific career path, I didn't have a strong idea of what I wanted to do following graduation. I knew I wanted a career that made a difference to people's lives and gave something back, and allowed me opportunities to use aspects of my degree, but that was about it. Therefore, it was the variety and opportunity to move around offered by the generalist Fast Stream that attracted me to the scheme. It meant I didn't have to decide to take a particular career route just yet, which I didn't feel ready to do.
Since joining, it has certainly lived up to the variety I was looking for. My first posting was in the Home Office's International Directorate, which allowed me to work on topics ranging from migration, security and international data sharing, and deal with visits to and from the US, Canada, Nigeria and Turkey. It was an extremely high profile team, and the issues we dealt with were frequently in the news. By nature, the team were super outwards facing; we often dealt with other government departments and foreign administrations. Travel was a real perk of the posting – Lagos, Accra, Los Angeles and Rome were amongst the places I got to visit in my six months there.  
In great contrast to this, my second posting is in the Ministry of Justice Transformation team, which works on internal transformation. It's very corporate and all our stakeholders tend to be those working within the department. It's not something I probably would have chosen as a next placement, having enjoyed the policy aspect of my first posting so much. However, with hindsight, I'm so glad I had a total change. I've learnt an abundance of stuff here, and picked up so many skills. Transformation is all about figuring it out as you go along, so you have to be the ones driving changes and coming up with ideas and solutions. There are so many opportunities to be innovative and creative. It's given me such confidence in coming up with ideas myself and having the conviction to carry them through to the end. I've learnt loads about project management and the back of house corporate stuff it takes to run such a large organisation.
I wasn't particularly aware that either of these roles were things that Civil Servants did, so were it not for the Fast Stream, I wouldn't have been exposed to such different roles in just a year, and got the chance to learn what I liked and disliked about each.
The scheme also gives you such a huge amount of opportunities to develop variety of skills; on the generalist scheme you work in policy, corporate, and operational environments, as well as developing a range of skills including commercial, digital, finance, change management, and project and programme management. You also get the chance to go on secondment, so I'll be working for the NHS on Digital Strategy in Addenbrooke's hospital come October.  
And it's not just my time on the Fast Stream that will offer variety. In the Civil Service as a whole, people move around roles, teams, and departments extremely frequently. It's really easy to decide to work on something completely different, so it's reassuring to know that I'll continue to have those opportunities post the scheme.