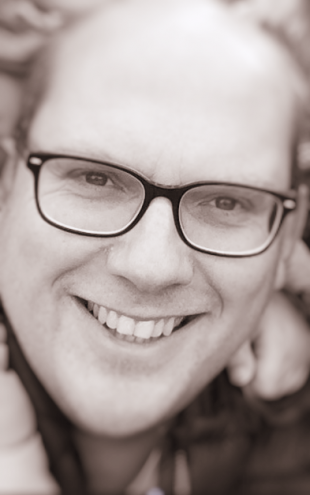 When did you first turn towards a social research career?
I've always felt an affinity to the social sciences and after a brief flirtation with the water industry my first permanent job post-University was as a Researcher for Cambridgeshire County Council. I worked on a variety of activities from population forecasting and local population surveys to Census analysis, use of GIS and the coding of police recorded crime. It was a great introduction to a large variety of information sources and public service planning needs. Cambridgeshire was my home county so a little local knowledge was a real bonus!
What was the first project you worked on as a social researcher?
My very first task at Cambridgeshire County Council was to write a letter (yes, a letter in an envelope) to ONS and complain about the International Passenger Survey! Ironically I now find myself responsible for the survey, alongside many others, and do find the decade or so I spent as a user of ONS outputs incredibly helpful in maintaining a user perspective on our business. The first real project I got my teeth stuck into was analysing the commuting patterns of Cambridgeshire and Peterborough using the 1991 Census data. It involved a complexity of syntax and data management I had never seen before. It was definitely a case of learning on the job, not being afraid to make mistakes but all the time thinking about quality assurance; all of which provided important lessons that have always stuck with me. My first experience of the political sensitivity that comes with the nature of our profession came when I led the research input to a review of local electoral boundaries. Some politicians really didn't like what my electorate forecasts meant for the future of their safe seat!
Where did your career go next? What motivated that/those moves?
I moved to Warwickshire County Council in 2001 and into a slightly more senior role. Warwickshire had a much smaller research team than Cambridgeshire and looking back I'd like to think I shared some best practice between organisations – especially when I undertook another electoral boundary review! I oversaw the dissemination of the local results from the 2001 Census and eventually led a small team working across multiple organisations. Having worked on a large number of local authority level analytical activities I moved to the Local Government Association (LGA) in Westminster on secondment. It was a relatively short assignment but I designed and delivered the evidence response for a range of important topic areas to support the LGA's lobbying and coordination activities. It was worth every minute of the 4 hour round trip commute from Leamington Spa! As with many secondments I didn't return to Warwickshire and in 2006 took up a Grade 7 Principal Social Researcher post with ONS. I've been in the Social Survey Division since.
What has been your best professional moment?
I have always been pleased when my experience, skills and professional abilities have been acknowledged with a new job offer but I think the best moment was being promoted permanently to the Senior Civil Service (SCS) in 2013. It was a tough process where I was able to draw upon a broad range of professional experiences – including project failures – from a range of posts and it felt like all the high and low points of my career thus far had been recognised and rewarded. I was in Hyde Park preparing to see the Rolling Stones when I got the phone call. Unlike the band I certainly did get some satisfaction.
Do you have a social research hero/heroine?
A lady by the name of Jill Tuffnell was Head of the Cambridgeshire Research Unit when I joined. There will be some within Government who will have come across Jill as she led a number of Central and Local Government Partnership Groups especially related to the Economy, Labour Market and Housing theme. I still have Jill's introductory talk on the importance of quality and rigour in research and statistical practice ringing through my head and it is the very same advice I give to new starters in my area of ONS today.
What's the first thing you do when you start working in the morning?
Coffee!… and then typically run to my first meeting of the day. I'm a late(r) starter but work-life balance is important to me and so I try to make breakfast with my daughters and the school run the first priority of the day.
What would you be doing if you weren't a social researcher?
There could be a number of alternative Ed's out there: highly paid sportsman, successful businessman or according to my school career advice – a hotel manager. I suspect it would still be something in the public good as I do believe strongly in what we, as public servants, are all about.
What do you think are the most useful skills for a social researcher in government today?
I think there are lots but I'll focus on two: being innovative and being curious. Our profession will only maintain its relevance if we maintain our impact. I'd argue being innovative is key to ensuring this. Some of the early tasks I was responsible for in Local Government are now possible on my mobile phone via the ONS website. That is a refreshing reminder to me of just how much technology and the access to data has moved on. It is also a reminder of just how much is possible for the uninformed user and just how important our professional understanding and advice is. Whenever I read a research finding or an apparent evidence based statement I remind myself to think – what is the source of that? What method have they used? What time point does it refer to? I think you'd find some of the answers surprising so always be curious and leave no stone unturned. In an ONS context we constantly encourage curiosity in everything we do– e.g. why is that trend occurring? How does that source compare to others? If anyone reading this wants to find out about ONS data sources then please get in touch.
What advice would you give to a person starting out as a government social researcher?
Simple – look to make the most of every single opportunity that presents itself. I am honest enough to say that I have experienced a degree of chance and happenstance in my career so far but I do feel I've always tried to make the most of every opportunity. My most frequent gripe from researchers is their concern about career progression and/or the lack of opportunity. My advice is consistent – the only person who is going to manage your career is you. Opportunities aren't always gift wrapped and you won't always be in the right place at the right time so go find them yourself and if it means moving around organisations, geographic locations and departments you should be prepared to do just that! At the same time you must be patient and learn your trade and remember there is something to be gained from even the most uninspiring task! …oh and always try to have a little fun in your job.