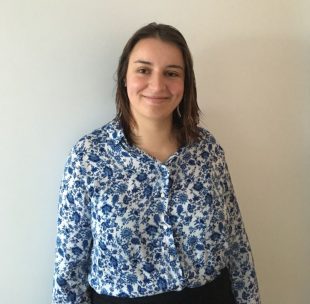 For my second Fast Stream placement, I have been placed in DWP Strategic Communications. Being a generalist, I have no prior communications experience. I have found it thrilling being immersed into the fast-moving world of one of the Government's biggest and most impactful advertising campaigns.
This is truly the beauty of the Fast Stream in my opinion - it offers generalists who may not be sure of exactly what they'd enjoy a chance to work in a number of exciting roles that they would struggle to apply for separately.  
I'll admit - Communications did not hold any great appeal for me before this role. I'm not really sure I understood what "Comms" was or how I would do it.  I now know that it is a fast-paced, challenging environment where each day can be opportunity to learn something new. But it wasn't just a chance to learn a whole load of stuff I'll probably never use again – I can already see how what I have learnt could apply to a policy or operational context. This placement has provided invaluable experiences which will enable me to progress on the programme and beyond.
One of the most interesting experiences that I have had is to co-ordinate and witness market research carried out by a leading research company. Good communications are always led by research or insight gleaned from the target audience. Our campaign is no different. In order to ensure that the advertisements due to launch this year are easily understandable and thought-provoking I have worked closely with market researchers to co-ordinate a series of focus groups. The insights from these groups were incredibly interesting and are a useful way to know how people feel about the adverts and pensions more generally.

Whilst working DWP Communications I have been able to see exactly my role fits in to DWP's aim to help people save more for their retirement.  Having worked in other private and public contexts, I can honestly say that it is not always that easy to see how the work you do translates into an outcome, but communications in particular really allows you to see the impact of work even in a 6 month placement.
Highlights during this posting have included an intimate Q&A with the Permanent Secretary, monthly meetings with our Director of Communications and a tour of a leading creative agency.
As I look to move onto my next post I am genuinely excited for the new challenges my next role will bring.