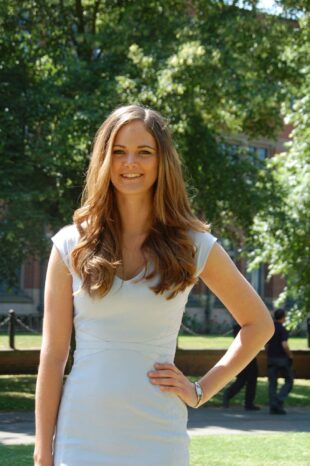 If you had asked me when I graduated where I would end up working, I wouldn't have had an answer. The thought of joining the Civil Service hadn't crossed my mind as I wasn't what I pictured to be your 'typical' civil servant...
-I had no lifelong interest to work in government
-I had no real understanding of how Government/the Civil Service worked
-I had no real interest in developing and setting policy
Since then, I have learnt that there really is no such thing as a 'typical' civil servant and that I was completely ignorant of the opportunities that were available. Government operates just like any business - just on a much larger scale, covering a wider range of industries and under significantly more scrutiny.
The Commercial scheme caught my eye, as it linked directly to my Business Management degree and the modules that I had studied. The Commercial agenda is a priority within government, with all departments being pushed to deliver more with less money. To do this, it is important that policy is effectively delivered through successful commercial deals that drive value from suppliers.
My first 12-month posting was to the Emergency Services Mobile Communications Programme (ESMCP) within the Home Office- a multi billion pound programme to provide the next generation communications system that the Emergency Services will use to communicate with each other. This was a challenging role and a steep learning curve, but provided huge opportunity and valuable insight into one of Government's largest programmes.
My next posting is to the Cabinet Office Complex Transactions Team, a central team offering specialist support for departments with complex procurements/complex supplier negotiations and leading on all cross-government disputes. This will offer me the opportunity to work with a huge range of departments from NHS Strategy, to building prisons within the Ministry of Justice to advising the Foreign and Commonwealth Office. I challenge you to find a scheme that would offer comparable opportunities!
Some highlights for me so far are:
High levels of responsibility- particularly compared to what I have seen in similar private sector schemes. I was trusted to engage with very senior stakeholders from day one

Big deals- both in terms of value and complexity (I have lead on countless multi million pound negotiations in my first year)

Direct negotiations with suppliers- this appeals to my competitive nature, as I love getting a good deal!

Complex stakeholder environments- balancing internal conflicts of opinion is often more challenging than dealing with suppliers

Fast paced work with ever changing priorities – no two days are ever the same

High profile – government Programmes are often in the news when teams get it wrong

The work that you do actually matters in society- and doesn't just fill the pockets of shareholders. Within ESMCP, the decisions that were being made could mean life or death for the Emergency Services out on the streets- failure within the Programme is not an option.