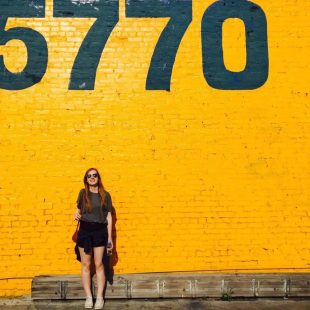 1) Don't let 'imposter syndrome' get you down.
The fast stream attracts a fairly competitive bunch of people. This can result in some people bragging from time to time – about briefing the Secretary of State in their first week, or single-handedly saving an IT project from epic failure. When you hear these, it can be easy to start comparing yourselves to your peers and feeling like you don't measure up against the apparently spectacular feats of other fast streamers. When this happens, it's worth remembering that whilst people comes to the scheme with different experiences, everyone meets the same bar to pass the FSAC, and is equally deserving of their place on the scheme. (And spoiler alert, these stories are often not quite as spectacular as they first sound).
2) It's a marathon not a sprint
The fast stream is a development programme - you will most likely mess something up at some point. But one of the better things about the civil service is that colleagues are generally pretty generous when you get things wrong. A screw up might feel like the end of the world when it happens, but it really isn't and colleagues are more likely to look at how you learn from a mistake than to hold it against you. (Unless of course you leak an important EU Exit document or something truly heinous). Don't expect to be perfect on day one, or even day 100, and don't panic when something does go wrong.
3) No one likes a complainer
The fast stream gives you a lot of opportunities – training courses, action learning sets, time out of the office for charity fundraising. Some of which you will enjoy, and some not so much. It's easy to end up whining about the Fund or a course you went on, but it's worth remembering that others might not have such easy access to the opportunities as you. Complaining can just reinforce the opinion that fast streamers are over privileged. No one wants to be seen like that, so know your audience before you start to speak.
4) EPR paperwork – start early
The Game of Thrones books feel shorter than the end of posting paperwork you'll have to complete every 6 months. Cracking on with it way before the deadline might go against your natural instincts, but it's Sod's law that the day you had set aside to write it last minute is the day you'll get asked to do an urgent briefing. Save yourself the pain and start it early.
5) The Fund.
Few things are the source of more ridicule in year one of the fast stream than the Fund. The endless teleconferences and competitive element gives it a weird Apprentice vibe which can be off-putting. Try not to forget in your most frustrated moments that it is still a great opportunity to spend time supporting a charity, which you're likely to make a huge impact on –and of course to beef up your general knowledge with endless pub quizzes at the Barley Mow.
6) The Fast Stream is what you make of it
Fast streamers complain. Quite a lot sometimes. No graduate programme that manages hundreds of people each year is or can be perfect and there will always be things that frustrate you. But as per point 3, you're in a pretty privileged position as a fast streamer, and it's worth not losing sight of that. You'll get a lot more out of the scheme if you take the more challenging moments in your stride than if you waste four years complaining.
7) Top surviving tip
And finally (and most importantly), the Civil Service Club just off Whitehall does a really cheap pint, and the Regency café in Pimlico does the best fry-up in London.