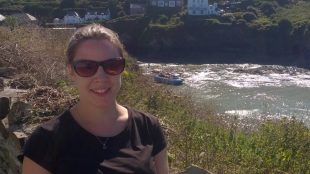 Working in Government Finance has been the breath of fresh air and kick-start to my career that I needed. Following six years of working in educational research, I was ready to have a career change, and was particularly keen to train in a 'profession'. Joining the Finance Fast Stream has provided me with the opportunity to develop new skills and to study for a professional qualification, whilst also developing core skills such as programme and project management, and people management.
I chose to apply for the Finance Fast Stream as finance is at the core of so many decisions. I wanted to be able to understand complex financial data to enable me to be able to make those decisions effectively and, in turn, to enable me to be a successful leader. I am now studying for the ACCA accountancy qualification, and despite having no previous experience of finance, I am enjoying my studies, and am able to successfully relate what I am learning back into my day-to-day work.
Joining the Fast Stream has aided me in changing career. It has provided me with a structured programme in which to build a new career, and helped me to develop new skills along a targeted development plan. The Fast Stream programme has given me the opportunity to experience several areas of Government finance, enabling me to identify where my strengths and interests lie, whilst the accountancy knowledge from my studies increases in line with this.
I have spent the past twelve months working in financial scrutiny and decision support, where I have been trusted with making recommendations and briefing senior finance colleagues, alongside analysing and interpreting financial information. I have gained experience of building cost models, but have also had the opportunity to develop wider skills, such as speaking at a senior finance forum, and also undertaking training on, and carrying out interviews, for a finance officer role.
I would recommend to anyone who is looking for that next step in their career, or looking for a complete change, to consider applying for the Fast Stream. It's a tough but thoroughly rewarding programme, and will provide you with an accelerated programme of learning and development and career progression. This has definitely been one of the best career decisions that I have made, and my previous career knowledge has helped me in being able to reflect more on what I want to do, and where I am going in my career. I am now about to commence my second posting on the Fast Stream, and am looking forward to undertaking new challenges, and continuing on the steep learning curve that I have been on for the past year.