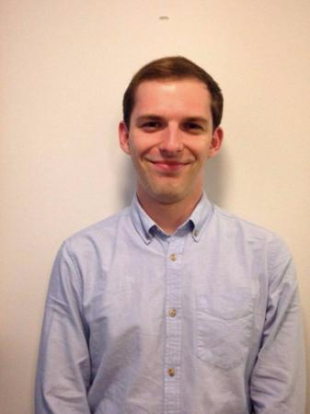 Hi, my name is James Troup, and I am currently finishing my second posting in the generalist fast stream.  Before joining the Fast Stream, I was an undergraduate student studying History, and was looking for challenging work, where I would be able to use some of the skills of research, analysis and writing that I had gained during my degree.
Joining the Fast Stream was a big transition for me in many ways; I suddenly found myself living fully independently in London, and working a full-time job!  My first posting was in the Department of Education, something very close to my heart having come from a family of teachers.  I was very lucky to find myself working in the Strategy Unit, a small, highly collaborative team working on interesting and varied policy projects across the department.  Having been a student so recently, it was amazing to be working in a place where I saw ministers in the corridor every day.  Whilst at the DfE I was involved with some really interesting, complex policy areas such as careers guidance, and further education.
After my 6 months in the DfE was up I had a change of scenery, relocating to Merseyside to take up a role in HMRC.  Coming from down south, I'd never once been to Liverpool before, so making the move was an exciting, if somewhat nerve wracking step to take.  My new office was a totally different kind of environment to the DfE, which is a small department focussed mostly on policy and regulation rather than delivering any services directly.  Now, I found myself close to the frontline, in an office filled with colleagues delivering a vital service directly to the public; responding to queries on taxes and tax credits.  Listening in on a few of these calls made me realise just how important it is that these services are delivered efficiently, and with a high level of customer service.  I was working in the private office of a Deputy Director responsible for around 3000 tax and tax credits advisers across northern England, with offices in Merseyside, Manchester, Bradford and Cumbria.
The work I have done in HMRC has been very varied, and one of the challenges I've faced in this posting has been working out quite what my role should be.  The biggest piece of work I've been involved with is developing and implementing a comms strategy for a large scale change project within Personal Tax Operation.  This has been a complex and challenging project, but hopefully it will yield great results for HMRC customers. The project has a national scope and, I've been able to enjoy a few nights away in Newcastle and Edinburgh, alongside frequent travel to Manchester.  As an inveterate southerner, it's been great to see some more of the country!
The Fast Stream has at times been a challenging experiences, especially with changing roles and locations so frequently.  However, I am now looking forward to moving back to London, and taking up a new role in the Ministry of Justice!