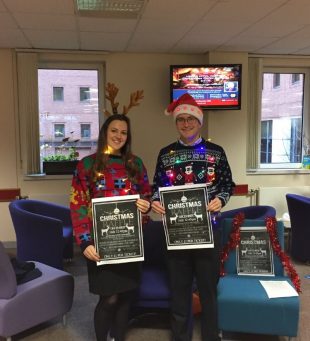 I joined the Finance Fast Stream, like many other Finance Fast Streamers, having done a non-numerically based degree. Having studied Law at University, I'm frequently asked as to why I chose Finance and also what the Finance Fast Stream is like, so in this blog I'll briefly touch upon these two areas.
Why Finance?
Despite Finance being a different kettle of fish to Law, there are so many skills that have been useful in my first post within the Department for Work and Pensions. For example, I've been able to analyse a broad range of information, make persuasive arguments to stakeholders, and convey technical knowledge in a clear way to non-finance colleagues. My law degree has been invaluable in helping me to do all of this, and more!
You might think that all Finance professionals do is work with numbers…we do so much more! Whilst numbers are inevitably a part of our roles, a lot of what I do is work with stakeholders to understand the impact and the role that finance has in their business areas, and ensure that they have accurate and reliable information to help inform business decisions. In addition, my post has certainly given me the opportunity to bring in aspects of my legal knowledge, such as understanding and applying the legal framework that underpins the area of finance I work in.
Why the Finance Fast Stream?
The Finance Fast Stream gives you a great opportunity to work in a wide variety of Government departments. For example, I'm currently working in the Department for Work and Pensions and my next post is within the Foreign and Commonwealth Office. The variety of work you can do within postings is just as broad, such as working to provide Management Information to help inform stakeholders, working on the Finance side of new policies or even helping to produce the Financial Accounts for the entire department!
You are also able to choose a Finance qualification to study during your time on the Fast Stream to become a qualified accountant. Whilst there are exams, there is a good level of support from colleagues and just like Finance in general, the qualification is not just about numbers!
In addition, I've been able to take part in a Fast Stream initiative called 'The Fund', which enables Fast Streamers to work together to raise money for a charitable cause of our choosing. Among several events we organised was a Charity Christmas Raffle in the building I work in. Organising everything from getting the tickets, spreading the word, securing raffle prizes…and even our stylish Christmas costumes, we raised a lot of money for our charity…all whilst having great fun!
All in all, there are so many great opportunities, both within Finance and the wider Finance Fast Stream. To find out more about the Finance Fast Stream, please visit: https://www.faststream.gov.uk/finance