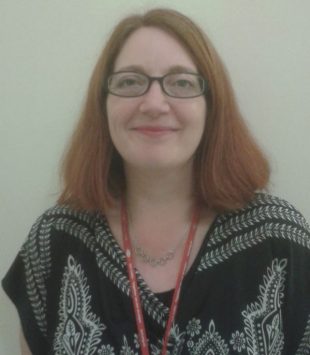 I joined the civil service in 1997 as a registration officer (AO). My work dealt with all types of land registration and I loved my job. I was promoted to registration executive 2 (lower) (EO) in 2000. I dealt with more complex work and had line management responsibilities.
But then I had some problems in my personal life and work took a back seat. In 2009, the recession had a massive impact on the housing market and there was a couple of voluntary redundancy exercises. Worried about my job security I accepted a transfer to DWP and started work in a jobcentre as a work coach.
While I enjoyed this job it wasn't very challenging and I struggled to get a promotion. By 2015 I was bored and feeling very under-utilised. I spent a lot of time doing union work and qualifications to keep me occupied.
I happened to notice an advert for the fast stream on civil service jobs and decided to apply on impulse as an internal applicant. I didn't really know what it involved or was that bothered about getting through, but the further I got through the process, and the more I learnt about it, the keener I became to succeed.
I attended the assessment centre on a Tuesday and by the Friday, I was offered a place. I was successful on every scheme I applied for which really boosted my confidence. I finally decided to take the place on the finance scheme. I had never worked in finance but wanted a challenge.
I joined the finance fast scheme in 2016 and have just finished my first year. The support I have had from my cohort leader, activity manager and the staff in my first placement has been amazing. My abilities and talents have been recognised and encouraged, rather than ignored. I feel like I can achieve anything I want, and be able to make a contribution to society. It can be hard juggling full time work, studying for a qualification and my family life, but I have been supported all the way.
The fast stream has been the scariest and most amazing experience in the 20+ years I have worked in the civil service. I am so grateful I saw that advert and would encourage everyone to consider applying. It's hard work, but worth it.