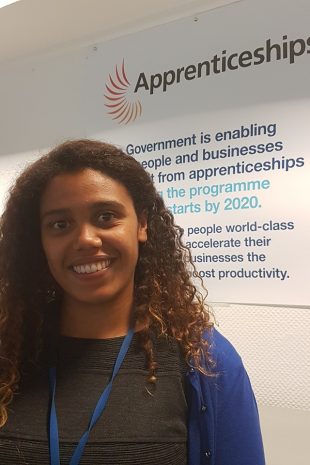 My first encounter with the Civil Service was during my third (and penultimate) year at University. I didn't really know any civil servants, I certainly didn't grow up dreaming to be a civil servant but I saw a paid summer diversity internship programme and thought I would take the chance.
After applying for the SDIP, I was placed at the Home Office and immediately given responsibility for drafting a Government response to a consultation. The team I was placed with were incredibly supportive and after an enjoyable 8 weeks, I left knowing that I wanted a career in the Civil Service.
During my internship, I applied for a coaching programme which supported me in my application to the Fast Stream. I had never been through any psychometric tests, or assessment centres and the opportunity to know what to expect when I turned up on the day was invaluable.
I successfully joined the Fast Stream in 2011. Fast forward 6 years and I have just secured promotion as a Grade 6 – Head of Apprenticeship Quality, Standards and Assessment. The SDIP was the foundation for it all, but I have found that every Civil Service job I have held since then, every fantastic manager, and every awful mistake I've made, prepared me for the next challenge.
My roles included making policy about the new State Pension, working for the Secretary of State for Work and Pensions as a private secretary and managing a team of work coaches in a Jobcentre Plus. The range of experiences and roles on the Fast Stream gave me the chance to develop the skills I needed to progress, but it also taught me about the types of roles I enjoyed doing and where my strengths lie.
Supported development opportunities don't stop after the Fast Stream. After working as a Grade 7 and thinking about future progression, I was really keen to develop my own, personal leadership style and found the Positive Action Pathway which has supported me to do that.
I can't really stress enough how much I have enjoyed my career in the Civil Service so far, and if you are considering it my advice would be:
Take opportunities where you find them, you can always learn from doing something new (this was especially true when it wasn't my favourite role).

Never be afraid to ask for help or say "I don't know"

Have fun – there's not many jobs that allow you to be present in the House of Commons or walk through the front door of Number 10!