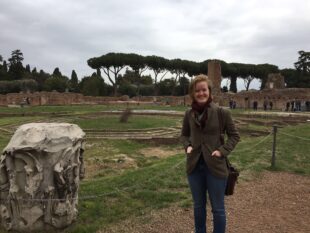 As a Generalist Fast Streamer, I, as well as hundreds of others, are expected to move into new jobs every 6 months for the first two years of the scheme, and I'm often asked by colleagues how make the most of that disruption. These postings are in different departments, include a secondment outside of the Central Departments, and can be anywhere in the UK. As Fast Streamers, we're expected to be adaptable, widely deployable, and capable of handling whatever gets thrown our way. Many find the lack of control over what we do and where we live to be a real challenge, but I've found that figuring out a balance to make the most of wildly different work places is a major step to success.
First, what are the benefits to this arrangement? Fundamentally, you're being given the opportunity to figure out the work environments that work best for you; that motivate you and challenge you. For most people, before entering the Fast Stream, there's a lot of focus on subject expertise with little time to devote to understanding what it is that allows you to perform at your best. Once you can identify what works - and sometimes more importantly, what doesn't work - then you have better self-awareness of what type of job would suit you in your alter career. The Fast Stream helps you in this: by providing a framework and resources for self-development, by allowing you to gather a huge variety of skills to take anywhere, and how to use these skills and experiences to accelerate your leadership potential.
But let's be clear on the cost. In being a Fast Streamer, you sign up to letting the Civil Service decide where and what you will be doing for up to four years. And while I have enjoyed two excellent postings with the Department for International Trade and HM Revenue and Customs, with the promise of a fantastic secondment on the horizon (with no need to move across the country), I've been very lucky.
Moving into an entirely new job every 6 months is disorientating. In your first posting, you're dealing with suddenly being part of an organisation with tens of thousands of people, being given a lot of responsibility and the expectation that you can pick it up and run. For me, this involved being sent to the OECD in Paris on my own, in my first week to attend an international Anti-Money Laundering forum.
For your second posting, the challenge is different; just when you've got the hang of your job, that you feel that you can do it, and do it well, it's back to square one. For me, I went into a role in International Trade and quickly figured out that I simply didn't have time to be the 'new one', that I needed to build networks as fast as possible, and be prepared to represent my team and my policy area across government from the start. It can be daunting, but asking questions, being open about the steep learning curve you're looking to conquer, and essentially ploughing straight in invariably help get you up to speed all the quicker.
So what does this tell you? What wisdom am I looking to impart? Well, what you give with one hand, you gain with the other. And the trick is to maintain that balance so hopefully the benefits of wide exposure to different departments, teams and skill areas outweighs any loss of direct control.