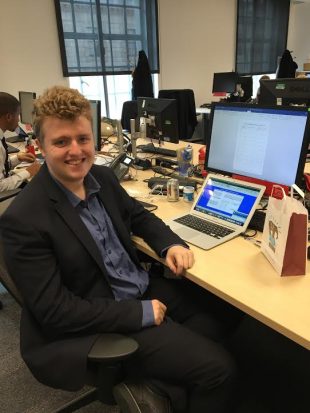 My experience within the Fast Stream has so far been entirely positive – in both the application process and the job itself, there is a real culture of support. I had some worries that my disability would limit my chances in the application. I made sure I let the Fast Stream team know about these in my application and they got in touch.
I was asked if I had any additional needs/disability right at the start of my application process and I was relieved at how great they were about supporting me. I was able to skip the first test (behavioural judgement) and got additional time at every stage of the application to account for difficulties I have with reading at speed. They even gave me longer at the Video Interview stage, which was a great relief.
When it came to the assessment centre, they organised an event in advance where people with disabilities could come and view the building and get a rundown of what would happen on the day. This allowed me to ask questions and raise specific concerns I had about looking after my medical condition while doing the assessment centre. When the day arrived for the assessment centre, they had already put in place everything I needed and I was able to go into it with confidence that I wouldn't be held back.
The application process is quite long, taking around three to four months from start to finish. It is worth remembering that they are measuring your potential as much as your past achievements and that your score will be considered in terms of the Civil Service Competency Framework. I think what helped me get through was reading and understanding this framework before key steps in my application and framing my past experiences in its language.
The work the Fast Stream offers is incredibly interesting and ideal for a graduate interested in how the country works. So far, I have attended international trade policy meetings in Brussels, written a speech for the Secretary of State, and helped produce a briefing for the Prime Minister. You are immediately trusted to work on high-level issues and this is simply not the case in many employers.