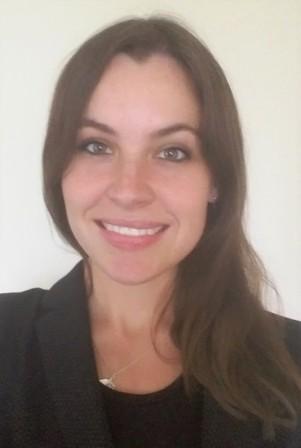 I joined the Commercial Fast Stream in September this year, only three months after graduating from the University of York with a degree in French and History: the only 'work experience' to my name being several third-sector internships, summer camps and a stint as a crew member at a certain popular fast-food chain. Not a background that you would think would be applicable to a graduate scheme with a commercial specialism.
Nevertheless, I'd chosen the Commercial Fast Stream because of the development opportunities offered - my lack of 'commercial' experience not being a problem as the scheme is very much focused on future potential rather than prior job-specific experience (though, naturally, having experience in a commercial role would not hold you back…) As the improvement of commercial capability across government recently became one of government's top priorities, it seemed especially appealing.  Personally, I wanted to develop a definable set of skills and knowledge that would be valued in any corporate role. Of course, I use the word 'definable' loosely as the word 'commercial' is notoriously difficult to define once you get beyond the expected knowledge of procurement processes and supply chains, for example. For me, however, this is a blessing in disguise as commercial professionals within government are called upon to fulfil a wide variety of functions and thus this provides not only large scope for development but offers an interesting array of potential career opportunities.
In terms of my first posting, I am currently based in Blackpool working for the Department for Work and Pensions: a department that manages some of the largest contracts across government. In the eight weeks that I've been with the DWP, I've been present at negotiations for a multi-million pound extension to an existing contract – gaining invaluable experience in negotiation tactics, public-private sector relations, and the cross-category collaboration (notably the technology, finance, legal and commercial teams were involved) that such a negotiation entails. I've also helped organise a supplier market engagement event, witnessed the contract-drafting process with external legal teams, and more generally begun to develop an understanding of the key processes that underpin contract management in order to begin assuming responsibility for some of these.
Thus, the skills that are cultivated on the Commercial Fast Stream (while underpinned by the professional CIPS qualification in procurement and supply that is offered as part of the scheme) are based on practical experience from the very outset. The contracts that Fast Streamers get to work on make a real difference to British lives and thus delivering commercial value for money will always be quite satisfying!
On top of this, the people I've met during my short time with DWP - whether within my own team or across others - have been extremely welcoming and have made this transition to the world of 9-5 working less intimidating and certainly more enjoyable.