My time in the Civil Service (CS) has been anything but ordinary. In only 18 months I have experienced an abundance of exciting and high profile issues.
I joined the CS through the Summer Diversity Internship Scheme and was contracted to do 9 weeks (paid!) at the Home Office working on guidance. However, after a month I was asked to transfer to the Immigration Bill Team and stay for 6 months instead.
Those 6 months were fantastic. I was given serious responsibility from day 1, writing Theresa May's speeches on the Bill to present in Parliament, and representing the Minister of State in the Parliamentary box and at Committee stage.
Working in Parliament opened my eyes to the quirks of our democratic institution. For one thing, the House itself is almost impossible to navigate. Once, I remember I was supposed to be in the box but instead was lost in the maze of corridors and had to call my supervisor to direct me over the phone... I also had the pleasure of being locked in the Commons with 600ish politicians when the votes were cast and was surprised by the traditions still in operation, watching as MPs hurried through the doors with only 8 minutes to make it to the voting room to vote 'Aye' or 'No'.
Following my internship I started the Fast Stream and found myself at the Department for International Development for my first posting. I was responsible for the UK Government's public policy communications on our humanitarian response to Yemen's civil war. I wrote speeches, drafted responses to Parliamentary questions and wrote briefs for Ministerial meetings with their Saudi, Emirati and Yemeni counterparts.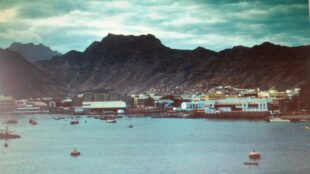 But by far the most exciting experience I had was visiting the UK Embassy in Riyadh, Saudi Arabia. Travelling alone to Saudi Arabia was slightly daunting, I didn't know when to put my Abaya on and ended up copying other women on the plane! I arrived at the Embassy and was surprised by the lay out as all Embassies from around the world were contained in a Diplomatic Quarter, creating a multicultural hub that is distinct from the rest of the country. For example, I wasn't required to wear my Abaya in the Quarter, despite attending meetings with very prominent Saudi ambassadors.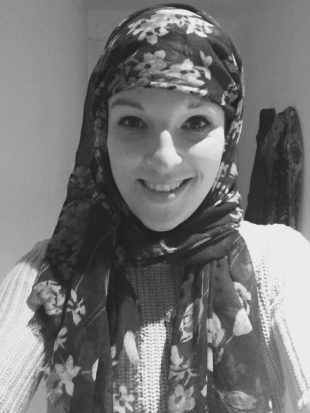 During my visit, I accompanied the DFID representative to meetings with NGOs and attended political negotiations. I also represented the UK in a key economic meeting and had to quickly up-skill myself on cultural etiquette as I was one of only two women in a meeting of 30 attendees. Simple things such as greetings were a challenge; I had to nod to some men but could shake hands with others. Attempting to understand which applied to whom was quite the challenge!
These are just two of the amazing experiences I have had on my CS journey so far, and I still have another 3 years on the scheme!