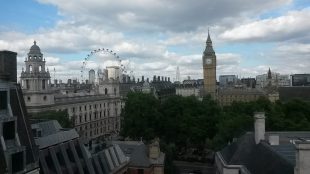 I'm coming to the end of my first year on the Project Delivery Fast Stream.
I applied to the Fast Stream because I want to learn be a great Project Manager and this scheme provides those learning opportunities. You get to work on some of the largest and most complex projects and programmes in the world and will be exposed to a variety of roles and challenges. On the job training is complemented by professional project management qualifications which allow you to zoom out and consider the theory and practice of project delivery as a profession.
What's more, there's now a clear structure for what kind of project delivery roles exist across government and you can match your skills and learning against this to help identify exactly where you are and what you need to learn to be qualified for each role. It's called the Project Delivery Capability Framework, worth a look.
However, learning about project delivery is just one aspect of learning on the Fast Stream. I want to tell you about Action Learning Sets (ALS). No they're not seminars with Bruce Willis or a new form of tennis. Having an ALS just means getting together with a group of colleagues, taking it in turns to discuss an issue or challenge you might be facing (either individually or collectively) and using open questions to help each person solve their problems. It's not just a talking shop – it's about learning through practice, which is much more likely to stick than if you read, listen to or watch anything (see diagram). The key is that the problems are real, the group has diverse perspectives on the issue and they hold you to account for the actions you agree. You can read more about the technique here.
"…most of the time the best answer to your problem is in your head
– you just haven't found it yet."
On the Fast Stream we do this 6-weekly with a group of peers from across government. They are outside your normal team and discussions are in confidence so you can raise pretty much anything you like without worrying about career consequences! Believe it or not, this simple format works. It is one of the most useful meetings I attend when it comes to working through problems, career planning and building confidence in areas I know I struggle with. I've been able to discuss everything from how to challenge senior management when you disagree with something to how to recover from that workshop/presentation/piece of work that didn't quite land right. As you might guess, the theory, as with many 1-1 coaching techniques, is that most of the time the best answer to your problem is in your head – you just haven't found it yet. However, a great added bonus with action learning is the insight you get from the range of different opinions in the room. As often as not, it's when you're listening to others thinking out loud or responding to a question that you learn the most.
Action Learning is one of the elements of structured support that you would not necessarily get in a direct-entry job but you do get on the fast stream. Similar to 20% time, the technique pioneered by Google and Australian tech firm Atlassian where you get time to work on your own projects, having designated time to step back and review what you are doing and how you do it is really valuable. So if you love learning and want to keep doing it, the Fast Stream might be a good place for you.