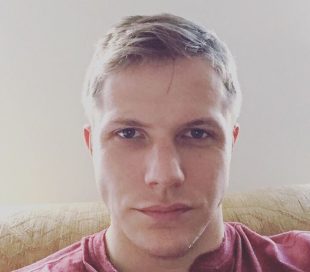 I know we all do it at some point in our lives. We all procrastinate sometimes, putting off less pleasurable tasks in favour of the nicer things in life. I know because there are so many memes, cards and cartoons about procrastination I just spent the last half an hour reading through a load, procrastinating again!
I suppose my story is a lesson to all those that are applying now for the Fast Stream, and maybe procrastinating over the tests and the length of the application process.
You see, I did procrastinate and it almost cost me my place on the Fast Stream.
From the point that I submitted my application (this surprisingly, I did before the deadline) to the Final Selection Board for my specialism everything I did was 'last minute'. I blamed work at the time, but actually it was Fallout 4 and Netflix that was the vice that I sought more than doing an e-tray exercise, or tests or anything really. I had 5 days, 'loads of time' I'd say to myself and I spent my time walking around a CGI wasteland.
So on the night I sat down to complete the e-tray test, booted up my PC, went to connect and shock, stress and horror…no internet, in fact no phone line at all! A tree had come down in the storm, up the road and taken out the streets phone lines. This was 9pm on the night it was due.
At 9:30pm I was to be seen hanging out of a window with my mobile phone trying to get a strong enough signal to 'hotspot'. This didn't work.  It's really quite hard to complete a test when half of you is hanging out the window in the middle of a storm holding a phone while anchoring yourself precariously by gripping the curtains with your thighs.
At 9:45pm, I was in my car with a laptop driving 15 miles to my friend's house who had an internet connection.
At 10:30pm, I arrived at my friends, he let me in, then proceeded to talk to me about things while I desperately tried to be the nice guest and pretended to be interested while I loaded up my laptop, signed in and then, as politely as possible, told him to 'go away'.
And so this is how I ended up at 11pm starting a test that I hadn't prepared for, had no idea what was going to happen and no idea whether I would complete it in time.
As you can imagine my stress levels were through the roof.
Fortunately for me, I passed the test. I worked in an office and I had a vague understanding of how to do the e-tray. But it was my lowest score in the entire application process...only just scraping through.
While the application process is long, after that ordeal I persevered with the application, if only out of stubbornness. The tests, I would later be told, are there to ensure you have the character and skills that the Civil Service is looking for. They aren't a trick, they want to know the real you and what makes you want to work in the Fast Stream (and apparently deadlines are really important... hence the 5-day turn around on tests). Since joining, I have seen all sorts of people on the Fast Stream, from all over the country.
I am from a single parent family, raised in a village from a comprehensive school and the first of my family to go to university. I worried in the first few days that I didn't belong, as lots of people were from prestigious schooling and families. Then, once I sat down in the induction with all of these new people, I realised I was just the same as them, we were all nervous, all slightly intimidated by the process and the roles that we were to fill. It's not like Oxbridge sits you down and outlines how to draft responses to a Minister on public transportation spend, any more than any other university!
Some of my friends on the scheme did go to private school and Oxbridge, their parents are lawyers and doctors. They have different perspectives on solving issues to me, that is what works best, when we all can get round a table and figure out a solution from all sides.
It doesn't matter where you come from on the Fast Stream - it's why you are here and what you want to be that matters most.
The testing process isn't short but when you run a big, robust recruitment process like the Fast Stream things take time. But if you apply and persevere, and don't procrastinate, then you'll join the ranks of one of the best graduate schemes in the country. You'll work on creating new frontline services for the public, or creating a policy to help refugees or tackle childhood obesity. One day, you might be writing a response to a concerned citizen, the next, in a meeting with a Minister outlining a plan to save millions of pounds in the next budget.
You'll find all the help you need for the application process in the FAQs and in the grad grid interactive video on the Fast Stream website. If you don't procrastinate, you might actually know what's coming up in the FSAC before it happens, by reading the information there. Something that would have reduced my stress levels if I'd done a little earlier than the night before.
Also I'd like to say I have changed...I'd like to say that... but I still procrastinate, just not as much as I used to.