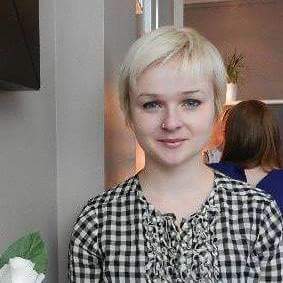 Clare Rivers-Mohan (Fast Streamer, Year 2)
I'm a second-year fast streamer. I'm a comms specialist. I have complex PTSD and Borderline Personality Disorder. I just ran the London Marathon. Over the years I've learned to be upfront about my mental illness. It doesn't define me but it is a fairly major part of me.
One important question is what these two conditions mean. BPD means that I experience every emotion at a higher intensity than normal. A chance conversation can leave me feeling hyper and jittery with excitement. A cross word from a stranger leaves me in floods of tears. Managing my feelings is often impossible, as they arrive and disappear on the turn of a moment. I have had minor psychotic events, including hallucinations, or feeling like I was a puppet. These experiences can pass quite quickly but they're terrifying when they are happening.
As for PTSD: many people know that soldiers returning from war often have this condition. My body is constantly on red alert. It is looking for triggers that remind it of past threats. These can be very specific - a particular scent or tone of voice - or more vague. What triggers are not is something that's just a little upsetting, or that you just don't like thinking about. When triggered, my body shuts down, putting everything into tackling a perceived threat. I have flashbacks, my heart rate soars. I once punched myself in the face because I was shaking so much. (It's okay to laugh; I looked quite ridiculous.)
These conditions are manageable. I've always preferred to be open with my managers and colleagues about my mental health. I'm not ashamed of it. My disability is the result of difficult and damaging experiences, but the fact that I've come out stronger is a sign of my strength. I've had problems at work when talking about my mental illness has backfired. Thankfully the support I've received - especially in the fast stream - has made it easier to get over those hurdles and know that my mental health history is not a sign of shame. As I said to my cohort leader at one point, "I survived a psychiatric ward; I can cope with the fast stream".
In fact, I'm not just coping. Alongside many other colleagues with mental illnesses, I'm contributing enormously both to the civil service and the fast stream itself. Through the work I've done on improving the comms of a small charity, to looking at the health and wellbeing of children at a national level in my current placement, my work is challenging and fun. I'm managing complex, difficult workloads, and doing well on it.
I recently set up the Fast Stream Wellbeing Network. All Fast Streamers are welcome regardless of whether or not you have a diagnosed mental health problem. Everyone should feel able to take charge of their wellbeing. We have big plans to promote wider awareness of wellbeing and mental health across the fast stream, so do sign up to the mailing list at fswellbeing@gmail.com if you're interested.