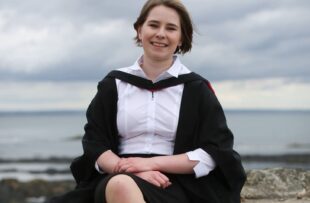 As a soon to be graduate in International Relations, I knew that I had a passion for policy issues and international work but no idea how to turn this into a fulfilling job, or whether this would be an area of work I would actually enjoy. Keen to find a role with a variety of experience, but lacking a lot of work experience myself, I was struggling to find a role that would start after my degree, and was starting to doubt my ability to do so.
As application season approached in my final year, I had heard mention of the Fast Stream from friends and colleagues that had applied, but was intimidated by the application process. To my surprise, I made it through the initial stages, and started preparing for the assessment centre – making the most of my university careers centre to ease my nerves. To my even greater surprise, when I eventually reached the FSAC itself, I even enjoyed parts of the assessment centre! Once I realised that everyone else was just as nervous and on-edge as me, getting to know new people and role-playing different aspects of civil service life could be quite fun!
However, my luck appeared to run out when I was rejected from the specialist streams I had applied for. Disheartened, and presuming that I was also rejected from the generalist stream, I almost forgot about my application until a couple of days before the deadline for hearing back. In an almost movie-like moment, I had a dream the night before about checking my application (no, really!), and the next day I thought to check the portal just in case.
Over a year later, I am just away to start my third posting with the Generalist Fast Stream - I have had postings in Newcastle and London, and will shortly be in Glasgow, and worked with DWP Pensions Operations, a Home Office policy unit, and will soon be based with a health and social care charity. Having been scared that my graduate job might trap me in an area I wasn't fond of, the Fast Stream has given me the chance to work in a range of different cities and roles – each with significant responsibility and fantastic people.
If there is one piece of advice I would give to anyone considering applying, it would be to not underestimate yourself, and not to talk yourself out of making the next step. I was thoroughly convinced that there was no possibility of me getting through the process – I was too inexperienced, not clever enough, not resilient enough… in my mind there were a million reasons not to hire me! But what the Fast Stream is looking for is passion, and for potential. If you can bring your unique experiences and perspectives to the table, and show a real enthusiasm for the job, then the Fast Stream really is the place for you.