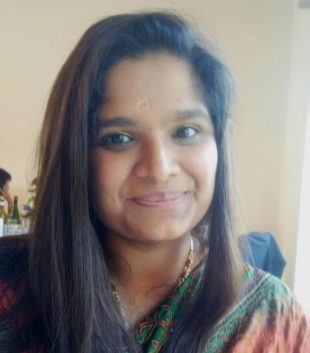 The Civil Service is huge. The breadth of roles on offer through the Fast Stream bewildered me when I first applied. By the end of 2017, I will have done three completely different jobs in one calendar year. Each Fast Streamer's journey is different. I'll offer a brief sketch of my time so far in case it helps confirm whether the scheme is for you.

Post #1: Policy in London
I didn't have clear preferences on departments or jobs when I joined the scheme. I also didn't know what kind of thing different postings might involve - only that I wanted to be in a public service job. When I found out my first posting would be as a policy official, I felt excited - but still had no idea what I would be doing day-to-day. My job turned out to be about anonymous electoral registration policy. This is about how people who need to register to vote do so safely. It's an issue that's very relevant to survivors of domestic abuse.

In the past, I volunteered at a domestic abuse shelter. I was so pleased to get to work on related issues in my first government job. Shortly after joining I helped organise a ministerial roundtable discussion on the policy. I had to learn (quickly!) how to write submissions and brief ministers. The highlight was publishing policy proposals for consultation. I even got to blog about all this back then.
Post #2: HR in Newcastle
Just as I started to feel comfortable in policy, I had to move to a small HR-focused team in Newcastle. In this job, I've been learning about people's capability. I've been researching the training my operational colleagues need to do their jobs. I've created resources to help these colleagues research and find relevant learning.

I recommend doing a regional posting. There's financial help to move, so don't panic about potential moving costs. "London versus the regions" clichés include contrasting Whitehall grandeur with office blocks. There's a more pertinent contrast, one that's worth experiencing. My team here is more diverse in age, working pattern, education, and life experience than in London. Newcastle is also such a great place to live. Which other city has gorgeous beaches 20 minutes away on the Metro, for starters?

Despite the contrasts with London, the core of what was expected of me and what I got from the posting was the same. In a new area I didn't know existed, I started off uncomfortable with how little I knew. I got to know my job and identified what I loved, what I hated, and what I wanted to take away for the future. I learnt more about my strengths, the areas in which I am comfortable and confident. I also learnt about the skills I shy away from having to use, which I need to develop better for the future.

All this kind of learning happens much faster if you throw yourself into it, which I recommend. I've facilitated with little notice at training events for senior leaders I'd never met before (including a Director who is in charge of 8,000 people!). I've run research sessions with operational colleagues, all much more experienced than me. And that's only the first two examples that spring to mind.

Post #3: Secondment in Sheffield
Next, I'm off to Sheffield Hallam University to work on education and social mobility. I've already met my manager and participated in a launch event. I'm new to working in education. One year in, I am comfortable with being thrown in at the deep end and I can't wait to get started.