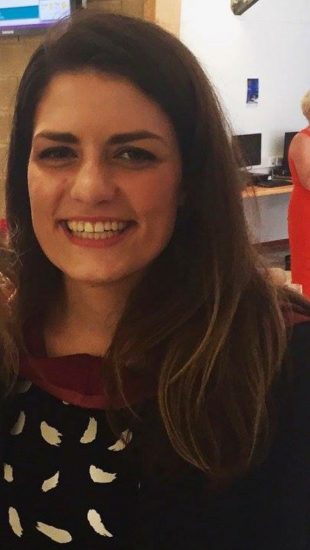 Hi, I'm Rebecca, a first year Communications Fast Streamer. One of the things that I felt like I didn't fully understand when I applied for the Fast Stream was what it would actually be like to be a Fast Streamer and what I would actually do from day to day.
It didn't take long for me to realise that there really is no such thing as a typical Fast Stream posting or a standard day in the life of a Comms Fast Streamer – but I thought I'd try to give you a bit of a taste of what it is you might be doing if you choose to apply to this stream.
My first posting was in Internal Communications in the Ministry of Justice. I built relationships across particular business areas with the aim of becoming their contact for Internal Communications matters and having oversight of their comms needs. This meant I was involved in work as diverse and varied as the Prison Reform White Paper, designing a timeline of the history of the MoJ to mark its 10th anniversary, and a values finding project to explore what a new set of values for the Ministry should be.
I worked with a wide range of people, delivered interesting projects in short timescales and worked with various teams to advise them on how best to deliver their message to our large body of staff. From day one I was given a lot of genuine responsibility and allowed to be creative and develop my ideas from conception into reality.
My second posting has been different but equally valuable: I've worked in the private office. In some ways an average day is easier to describe as I have managed several different projects, which has meant carefully planning my time to achieve certain goals every day.
I've worked to deadlines and created various products, including finding digital solutions to challenging communications problems. Yet I've also worked in my team's press office, which is far less predictable: one day I can be dealing with an issue that has been picked up by the national media, and the next planning a media facility in Scotland for local and specialist press.
It's fascinating, and the Fast Stream has given me opportunities to visit places I'd never have dreamed of and work on really interesting issues. Recently I went to an Air Weapons Training Range and viewed the site from the top of the air traffic control tower – just one of the interesting places I've visited in this role.
I find myself being stretched by my postings every day, and I've been given challenging work and real responsibility from the moment I started. I feel like I've learned more than I could have imagined in a short space of time, something which will only continue as my time on the Fast Stream goes on. I'm going to the Cabinet Office next, which will bring unique challenges and stretch me in different ways.