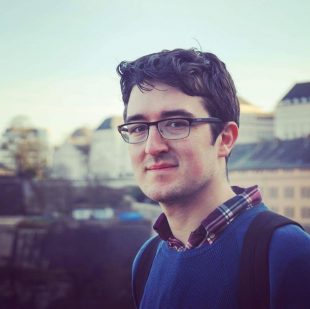 My Fast Stream journey started 5 years ago, with a rejection to my initial application. Whilst at university I applied for a wide variety of Civil Service graduate programmes and was eventually employed by HMRC when I narrowly missed out on their grad scheme.
For four years and across two cities, I trained and worked as a Tax Specialist (which is Civil Service speak for tax man…). This was, oddly, a very interesting role but it wasn't something I wanted to do long term. I actually didn't know what I wanted to do long term but I applied for the Fast Stream again, as a Generalist, as this allows you to sample a variety of roles before committing to a specific career path.
I applied as an internal applicant as I was already a Civil Servant and fortunately this time I was successful! I am now preparing to start my second year having already done two 6 month postings. The first, oddly enough, was with HMRC. I initially wasn't too excited about this as by this point I was pretty sure I didn't want to work for them. However, I was put to work on a digital transformation project, helping to design the security for HMRC's online tax accounts, and I loved it. It was worlds apart from what I had been doing and offered a really good insight into the digital world but also the odd and unusual things that you don't really think departments do.
My next posting was with the Ministry of Justice, doing reviews of Arm's Length Bodies. For a good overview of what a very large and complex department does, this role was perfect. I've learned a lot about what the department does, how government functions and I even got to attend a Parole Board hearing in Belmarsh Prison, which was eye-opening. My next posting is with DEFRA and I am preparing to move back north to Yorkshire, which I am very pleased about.
The Fast Stream has given me access to a variety of roles, people and experiences that I would not otherwise have been exposed to. I honestly could not recommend the programme more highly than I do!