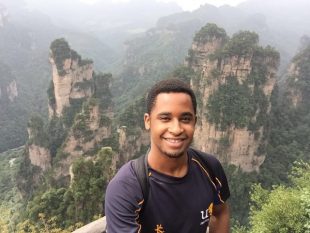 Fast-forwarding past an undergraduate Law degree at the University of Southampton, I found myself  asking the infamous question facing many graduates today: "What now?"
Shortly after graduating I set off for Shanghai, China, as part of an ambitious bid to learn Mandarin Chinese. It was in the second half of my two-year stint that I had my first experience in project management, after I found myself leading an entrepreneurship project across Shanghai together with a team of UK-China entrepreneurs and the British Consulate General Shanghai.
Having been notified of the Civil Service Fast Stream by British Consular officials in Shanghai, I stumbled across the Project Delivery Fast Stream and was instantly sold by the unique opportunities it offered to work on some of the largest government projects in an increasingly complex eco-political landscape.
I am now two weeks into my first placement with the Ministry of Justice working on The Reform Programme – a government major project valued at over £500 million that seeks to transform the way that the court system works across England and Wales.
My role has seen me working as a Project Support Manager within the Change Directorate directly under the Head of Portfolio Delivery Operations. The role has been fascinating not least because it requires me to examine and oversee the intricate relationships between each of the projects within the portfolio, but also because I'm required to work closely with our delivery partners, PwC, in order to ensure successful implementation of the Programme.  .Whilst I had little project management knowledge prior to joining my department, a series of presentations by distinguished Project Delivery Professionals during the Project Delivery Induction Day equipped me with the necessary core knowledge required for a smooth transition into my first role.
The Project Delivery Induction Day was equally as exciting; it was insightful and it was the first exclusive opportunity that I had to meet with fellow Project Delivery Fast Streamers over some mind-boggling team-building exercises! .With Project Delivery capability across the Civil Service being among top government priorities, I would encourage aspiring fast streamers looking to be part of a team that puts policy into action to explore the vast opportunities offered by the Project Delivery Fast Stream!