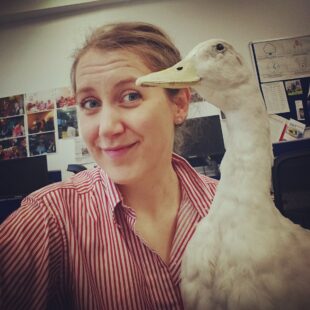 It's 31 degrees outside and I'm writing this from the sofa of my rented apartment in Jerez de la Frontera. I've just had lunch and made myself an iced coffee after a morning of exploring Moorish architecture in the alcázar. Last night I saw my first really authentic flamenco (none of your frilly polka-dot dresses here, just plenty of rowdy locals joining in with shouts and clapping), and nobody has tried to speak to me in English for three days. I feel so laid back I'm horizontal. In fact, I am horizontal. For anyone with a Spanish degree this would be a wonderful break, but for a recovering ex-language teacher it's sheer bliss.
As I think about what to do before I head to the local hammam for a swim this afternoon, it occurs to me that this is the first time since I left teaching a year ago that I haven't been accompanied on my trips to Spain by twenty teenagers. For me, the Fast Stream wasn't so much a graduate job as a career change and I've noticed that I don't feel anything like my former back-to-school dread at the prospect of returning to work on Monday. While I still think teaching's a noble profession, the enjoyment I get from my second career as an Army Reservist soon made me realise that I wasn't getting the same buzz from my day job and that it was time to make the break.
Although it's clearly 'doable' or I wouldn't be here, I'd be lying if I said that the Fast Stream selection process wasn't quite long and laborious. What with the online exercises and Assessment Centre (FSAC), it can feel like there are lots of hurdles to negotiate and you just have to persevere. Having been on the scheme for a year now, though, and done some challenging and varied work, I can understand the need for a rigorous selection. I've had very few days since joining the scheme when I haven't felt stretched, either because I'm doing something I've never done before or I'm thinking my way through complex problems. It's that feeling of being just enough out of my depth to know that I'm learning something new which is refreshing after eight years of getting progressively more comfortable in my previous job.
The highlight of my Fast Stream career so far has probably been the couple of months I spent supporting the response to an outbreak of bird flu while working at Defra. It felt exciting to be involved in such fast-paced crisis management work and rewarding to think that my contribution helped prevent the virus from spreading further and protect farmers' livelihoods. Now I'm working on disability benefits at DWP and I really value this variety of roles as I think about the direction in which I want to take my career in future.
While there are lots of new graduate entrants to the Fast Stream, I'd certainly advise anyone slightly older or considering a career move not to let that put them off, or to worry that they'd be out of place. Many of the people I've met have come to the scheme from other roles both within and outside the Civil Service and bring a whole range of different experiences and knowledge to the role. Speaking of experiences, I think it's time to get back outside and explore Jerez!