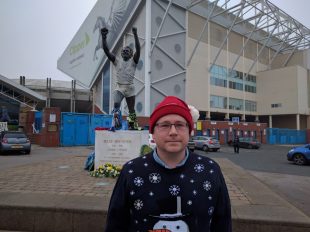 This thought entered my head when it sunk in that i'd been accepted onto the Civil Service Fast Stream (CSFS.)
It may help if i start from the beginning, i am what is called an "in-service" member of the Fast Stream. I joined the Department for Work and Pensions (DWP) in 2009 and had always been really happy with every role i've had.
I don't know why i applied, maybe it was a curiosity to see how far i could get, seeing as i'd always regretted not getting my degree. You see, for a lot of the schemes you do not need a degree if you're an existing Civil Servant.
I've not written an essay in decades…..
The process is a bit different now from when i applied, but a lot of elements are similar. I was calm and relaxed to begin with, almost dismissive, never having been a person with huge faith in their own abilities.
I applied my experiences, knowledge and learning from years of Civil Service employment to each task and i kept getting these "successful" notifications.
It's true, i hadn't written anything properly in a long long time, not since my failed university career, however the focus on marking was on content and applying it, rather than structuring things perfectly.
I started getting nervous - i'd been invited to the "Fast Stream Assessment Centre."
Won't i walk in and double the age, plus everyone else will be really clever….
Easy thoughts to have, after all i was born in the tail end of the 70's. The people i expected to see at the assessment centre would all be early to mid-20's surely?
Yes and no. The majority of people there were younger than me, but more mid to late 20's, showing that some experience beyond university had been useful. It was also reassuring that other attendees also felt as nervous as me!
Being an existing Civil Servant meant that i got asked a fair few questions - particularly regarding roles in "Operations." It was great to see that candidates who'd made it this far wanted to make a difference and participate fully in all Civil Service Departments, not just the glamorous roles!
I was genuinely torn between leaving the job i enjoyed and my friends in DWP and taking up this opportunity. In the end it was my senior manager who convinced me i would be mad not to - thanks Viv!
The best thing is…. I am not alone!
I arrived at the induction and the first thing i noticed was….. There were others like me!
Firstly, i wasn't the only older inductee, secondly, i wasn't the only person who was an "in-service" candidate and finally, i also wasn't the only person from DWP Operations!
Can teach an old dog new tricks….
I have been so lucky to again keep up the fact that i have loved every role i have undertaken in the Civil Service.
I'm learning whole new ways of doing things digitally, using methodologies i hadn't heard of and looking at ways to change things for the better.
I have worked for DWP again in a fascinating role dealing with real policy changes and also the Department for International Development (DFID), working on making real beneficial changes to HR systems to enable the Department to keep up its excellent work overseas. I even got to host my own video call with Ethiopia (a DFID office there, rather than the entire country!)
Ain't no stopping us now….
Being an "in-service" candidate and not having the degree should not put anyone off applying, we know how the Civil Service is and we have lived experience of decisions made at the highest level, both good and bad.
We can change things and make a difference for each other.