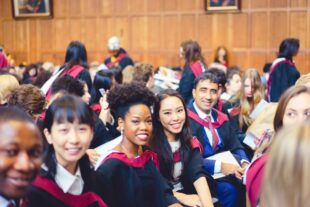 In 2014 I was fortunate enough to gain a place on the Fast Stream Civil Service Summer Diversity Internship Programme where I undertook a nine week internship with the Home Office. At the time I had little understanding of the work of the Civil Service, but was attracted to the promise of an opportunity to carry out real work. I was unaware that it would be the beginning of a journey that would eventually lead me into launching a career as a Civil Servant.
I would describe my nine weeks with the Drugs and Alcohol Team as a crash course in all things Civil Service. Here I was involved in several different projects, including writing a research report on alcohol policy, organising a workshop for stakeholders regarding the impact of the Anti-Social Behaviour Act 2014 and analysing responses to a consultation, all of which gave me a high level of responsibility and a great insight into the varied work a civil servant can undertake. What I enjoyed the most was the opportunity to work on projects that would have a real and measurable impact: I remember during my internship one of the projects I was working on was reported in a newspaper which was a proud moment.
I also had many memorable experiences as part of the SDIP such as the Crisis Management Workshop hosted by the Ministry of Defence, the opportunity to shadow a Minister (where I was able to spend the day in his Private Office), and attending a tour of the Cabinet Office Briefing Rooms. These experiences allowed me to meet other Interns, many of whom I am still friends with even though we no longer work together.
My positive experience on the SDIP is what led me to apply for the Fast Stream graduate scheme. After completing the SDIP, I was offered a place on a coaching programme to assist with my Fast Stream application. However, the first time I applied, I failed the e-Tray assessment which was disheartening at first. But looking back, being unsuccessful at that time allowed me to take a step back and consider what I enjoyed most out of the Fast Stream and what I wanted to get out of it. I realised I enjoyed understanding how the Civil Service works which is what led me to complete my Master's in Public Policy and apply to the Finance Fast Stream, as there is a requirement to complete an accountancy qualification.
Fortunately, my second application onto the Fast Stream was successful and I am currently undertaking my first posting in HMRC's Internal Audit department. Here I have had the opportunity to travel all over the UK, from Cumbernauld to Cardiff, and work on very varied audits and reviews.
Further, my role as a Fast Streamer is not limited to my posting as a Trainee Internal Auditor. As I have a great interest in furthering diversity in the workplace, I have been able to bring this into my role and use my position as a Fast Streamer to mentor and speak to other students from a Black and Minority Ethnic background. This has been an interest that has been actively encouraged and supported by the Fast Stream who are very committed to increasing diversity within the Civil Service, which can be demonstrated by the changes they have made to application process to make it as fair as possible, such as the inclusion of video interviews.
I would encourage anyone who is seeking a career where you have control over your progression, a good work-life balance and where you are supported throughout the scheme to apply to the Fast Stream.