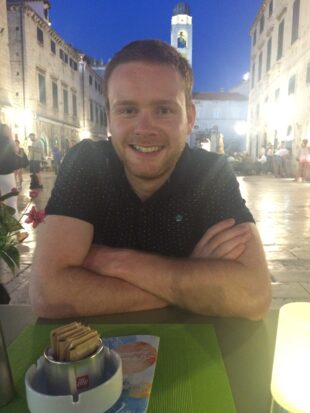 Hi I am Sam, a 1st year generalist fast streamer. I know relocation and regional postings are a hot topic for current and prospective fast streamers so I thought I'd give my two pennies worth.
Firstly, my background… I am from the real North, the Highlands of Scotland! I did Politics at Glasgow University (the south to me) and graduated in 2015. I have competed in athletics for 8 years and I used to manage a Scottish athletics team. My work experience before the fast stream could be measured in hours and days rather than months or years. The fast stream is very much my first "real job".
So regions and relocations… In my first placement, I was posted in Rosyth, near Edinburgh, in MoD. This was not my preference, but what I learned there has been as important as anything else so far. Things like understanding the importance of communication beyond face-to-face meetings, how to effectively manage a team across locations, how to efficiently manage resources and prevent overlap, how to prioritise time and budgets to complete tasks. So much of the Civil Service is outside of London and if you don't have this perspective, you are hard pushed to claim you are well-rounded in the field.
In my second posting (BEIS in London), I have used our regional teams weekly for policy development. Having worked regionally I feel able to connect with our regional teams, understand how they can be an asset to central team work and understand the barriers and challenges they face.  
Some tips and general remarks… The need for networking (whatever that is) is important for a non-Londoner. Get involved in events, talks, socials; it is worthwhile both professionally but also personally. Before I moved to London for placement 2, the only people I knew in the city were fast streamers I had met. Having these contacts has been vital in me enjoying being in the big smoke. Sometimes the travel burden can be tiresome, particularly when travelling for events or work, but it is worth it.  
Irrespective of department, get out and see stuff. Being based regionally increases this opportunity and you get to see some cool things (boats and tanks in MoD, Car-test facilities in BEIS). More importantly, you get to see the outputs of the work you do.
Try to keep a reasonable work-life balance. If you take time to travel then take time to rest. There have been days where I have worked quite long hours, but taking that time back to chill is crucial. I have found that my managers have actively encouraged this too.  
Keep in close contact with your Fast Stream cohort leader. Mine has provided advice on relocating and what I can claim, working outside London and helped in claiming expenses and time back.
Take time to explain to other fast streamers what it is like to be posted regionally, as the chances are they will do it at some point too. Also keep in touch with the people you meet in the regions. You never know when you might need them!