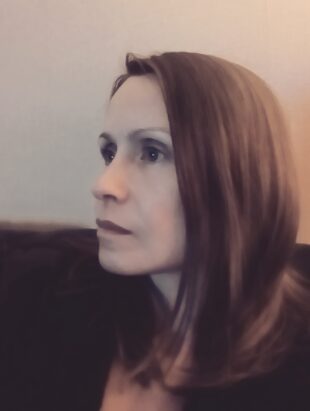 I chose the civil service as I feel it offers a 'half-way house' between academia and the private sector. It enables me to develop and use a wide range of skills, gives me opportunity to work on topical policy areas and where I can (hopefully) make a difference. I could be paid more in the private sector, but the job security, flexible working, and the friendly and enthusiastic people I work with more than compensate for any lack of monetary gain.
Although I originally joined the Ministry of Agriculture, Fisheries and Food (MAFF) in 1998 with the view to it being a stepping stone to other things, nearly 20 years later, I'm still here so I think it's for life!  
During my career, as well as being a Fast Streamer, I've managed Fast Streamers coming in as trainee statisticians, economists and generalists. I've found them all to be great to work with as they offer a new perspective and sometimes challenge the way we do things. They're always enthusiastic and willing to take on new opportunities.
The Fast Stream is a fantastic way to see lots of facets of the civil service, to learn the workings of government and progress quite rapidly to a senior grade with responsibility and influence. The work areas are diverse both in terms of the policy topics and the types of work you can be involved with.  
My Story
I came to the Government Statistical Service (GSS) rather unintentionally. After my undergraduate degree in Psychology at the University of Nottingham, I decided to carry on my research from my final year project and was fortunate enough to have this accepted for a PhD bursary.  Continuing to pursue an academic career was of interest to me at the time and after my PhD I moved to Edinburgh to take up a junior lectureship at the University there.
However, I found I didn't enjoy the combined pressures of lecturing, research and seeking grant funding so I reviewed what I liked most about my work and where my strengths lay. I'd always enjoyed the analytical aspects of my work – designing and running experiments, analysing the data and drawing conclusions from this. I looked for careers that fitted with this skills set and government statistician aligned well.
I applied to the MAFF as a temporary statistical officer in London. After a few months there I was lucky enough to land a place on the GSS Fast Stream programme.
I worked for MAFF for a few years, including secondment to the emergency response team to the Foot & Mouth Disease outbreak in 2001. The Department for Environment, Food and Rural Affairs (DEFRA) was created shortly thereafter and I moved over to manage the Waste Statistics team. This sounds rather unglamorous but was a fascinating and challenging role, including delivering a new on-line data collection system and co-ordinating the UK return to the EU on all of the country's waste production and management.
I was also fortunate enough to be released (and paid!) for a year to study for an MSc in applied statistics at the University of Reading.
One of the benefits of working for the GSS is the ease with which you can move around government departments to work in different areas. I moved over to the Department for Communities and Local Government (DCLG) and during the nearly 9 years I have been here I have worked on some really diverse areas including social housing, household projections (future demographic demand for housing), local deprivation, wellbeing and more recently delivering a programme to improve the Department's statistical collection and management.  
When I was at University I thought I would be sat in a golden turret doing research and teaching the next generation like yourselves; I certainly never imagined I would become a Senior Statistician in the Civil Service, alongside my second job as a mum of two little girls.