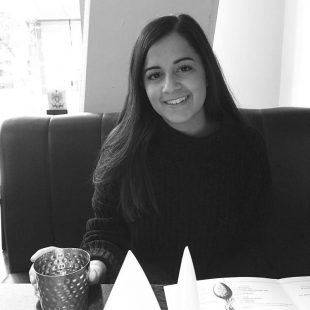 My name is Jasmine, I'm 20 years old and I'm an intern within the Diversity & Inclusion (D&I) team in Fast Stream and Early Talent (FSET).
My principal focus this summer has been on creating a marketing report about D&I in our social media and digital strategy. After carrying out market research on our competitors, I was able to propose innovative solutions to various problems. I was given full creative control over my report, although there were numerous instances wherein I could receive feedback and guidance. The opportunity to produce a substantial piece of work during my placement on the SDIP has helped develop my time management and organisation skills. I've learned how to juggle multiple tasks at once, which will undoubtedly benefit me in my future career.
The fact that every day is different ensures you're never bored. I had the opportunity to facilitate a networking event for young people working in the Civil Service as part of the Autism Work Insight Programme. I also attended an entrepreneurial event at London Academy, Edgware, to act as a business volunteer on behalf of the Civil Service. Furthermore, I participated in a crisis simulation run by the Government Communications Service. The variety in your schedule makes the entire process so much more enjoyable. You end up learning far more than you would if you were stuck doing the same thing each day.
My placement in the Civil Service has opened my eyes to the sheer number of different roles available. I didn't expect to interact with as many colleagues as I did. Everyone in the Civil Service seems genuinely pleased to share their experiences with you and impart their knowledge. I took the opportunity to speak with a cohort leader about the Fast Stream. After this useful and informative chat, alongside the brilliant experience I've had on the SDIP, I shall definitely be applying to the Fast Stream.