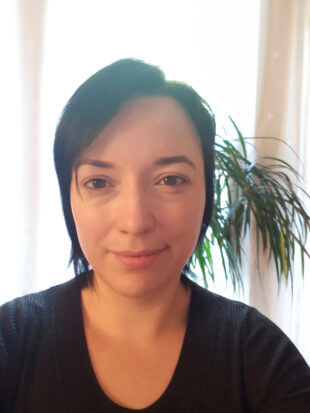 It's been almost a year since I started the Fast Stream, and it feels like it's passed in the blink of an eye. At the same time I can't believe how much I've changed, and how much I've done since I've been here.
I first heard about the fast stream at a job fair at my university, and was excited about the prospects it offered for development and experience. I had little idea where I wanted to move after I graduated, and found the scheme offered me the opportunity to explore this for myself, in an altruistic and uniquely versatile way as you could be assigned anywhere and be put into roles you'd never have chosen for yourself.
The first steps, of course, were learning the terminology and working through the application process. Although the length of the process was potentially daunting, I decided the best strategy was to take each stage as it came, and worry about the next one when I had to. This made the whole process much less stressful, and I actually really enjoyed some of the stages, like the e-tray exercise. As somebody from a low socio-economic background, I also appreciated the assistance the Fast Stream provided in covering the costs associated with the application (such as travelling to assessment days), and later the searching and moving costs I incurred when I relocated for my first post.
I remember how daunted I was when I received notification of my first posting; as a Cyber Security Analyst in DEFRA. I had no background in Cyber Security, and felt anxious about meeting expectations. I realise now that development is a key portion of the fast stream – and that we have been chosen not because we know things now, but because we can pick up what we need as we go, to fulfill what's required. By the end of my first posting not only did I have a solid understanding of the subject, but I'd also written and distributed training materials to internal staff to help improve knowledge within the department.
My second posting was one I recognised would be challenging, but I knew the lessons it would teach me would be incredibly valuable to me overall. It pushed me through every boundary of my comfort zone, and through doing so has meant I have seen amazing personal development. This was in the MOD, and alongside the responsibility of being a key lead in the delivery of a significant project, I have also had the opportunity to experience military aspects on the training course the department provides which were extremely insightful. My key lesson from this posting was to leap at every chance given to you (and create your own!) no matter how uncertain you are, because it's in these leaps we grow the most.
If I could describe the Fast Stream in one word it would be 'opportunity'. The opportunity to discover what you're made of – and then go beyond that, to be a part of something bigger than yourself and then make a real contribution. The only limit to what you can achieve here is the scope of what you believe you are capable of. Take a chance and find out.