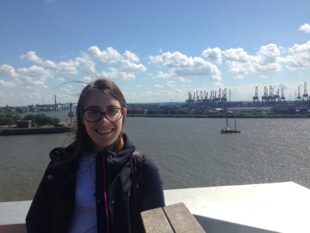 The moment I found out I would be working at HMRC as a Corporation Tax Policy Analyst I had very little understanding of what this would mean- the only thing I knew about Tax was that every working person had to pay it. Little did I realise that Corporation Tax is quite an interesting topic especially when dealing with multinational business and those all too familiar tax avoidance schemes.
After a year in this role, I am now confident in my knowledge of most things related to Corporation Tax- not all as it's a pretty big tax to handle! I have been working on the Bank Corporation Tax Surcharge, a tax on the profits of all banking companies which was introduced after the recession. This project was quite daunting as I am the Lead analyst meaning forecasts for future tax receipts and policy work analysing the impact of new regulations were my main responsibilities. I have learnt there will always be some way for banks to avoid some payment of Corporation Tax!
I have also worked on the Interest Survey, where I had been involved in everything from selecting the sample to designing a form as well as communicating with people completing these surveys. This project has given me the chance to follow a project from the start almost to the end and gain experience of balancing conflicting views from different groups. One of my personal highlights was when I had an emergency figure request from the Chancellor at the last Budget- it was quite scary but I felt impressed a senior figure would be so interested in my work.
When I first joined this role, I didn't think I would be equipped to deal with a policy role especially one with links to HM Treasury but I found my manager and colleagues have been extremely useful in helping me. The crucial skills I have developed are communication skills, which are useful for identifying your customers needs and time management skills which are important for when you need to balance short and long term deadlines.
Fresh from finishing my Master's degree in Economics, I was unsure of what the expectations would be in terms of expertise in statistics but I found my role wasn't too daunting with basic concepts used in most projects. There were opportunities for me to develop my programming skills with me attending a course on a new statistical software previously unknown to myself but also found that colleagues were willing to show me the ropes as well.
Overall, I have found my first posting to be exciting with me having responsibility from the start which can be quite scary but once you are in the swing of things it is surprisingly how quickly you pick up your knowledge of the projects. The only thing I would say is don't be afraid to ask questions especially at the beginning- in my experience even if you think it's a daft question it probably isn't!