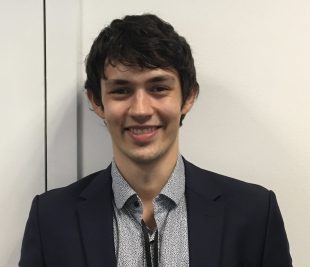 I was tired. I had been teaching English in a secondary school for 3 years with some very challenging students. I wanted to make a positive contribution to society and teaching was giving me that. What I wasn't counting on was the loss of my social life and exhaustion that would accompany the job. I started to look for a new career where I could still 'make a difference' while maintain a life outside of work.
I had the opportunity to take a 3 week 'Summer Project' at the Department for Education. Teach First, the graduate scheme through which I entered teaching, offered these during the school summer holidays. What struck me was the intelligence of the team I was working on and the fast pace of life. I was intimidated but felt this environment offered me an intellectual challenge, an opportunity to have a positive impact on society and a work life balance.
Since being accepted on to the Fast Stream, I have had posts in Ofsted (which was a fascinating jump from teaching), the Department for Work and Pensions and I'm about to start a post in the Department for International Trade.  My projects have been incredibly varied: I've lead communication campaigns, set up new social media channels, created training for over 5000 people and helped to deliver efficiencies in the departments I've worked in. I joined the Fast Stream with a focus on policy making. While that is still an area of interest, having other roles means I now appreciate the vast array of considerations that need to be made in order to construct effective policy. It has definitely been the intellectual challenge I was hoping for because it has also built on the skills that I had already developed as a teacher. I was worried that as a non-graduate on a graduate programme, I would be going over old ground and find the programme easy/patronising. Thankfully this has not been the case.
You are immediately given real responsibility and this is what I've enjoyed most so far. Though taking on that kind of responsibility is a challenge, every team I've worked with has been fantastic at supporting me to succeed. The teams have been open and kind; if you are happy to be humble and understand the amount you have to learn before contributing, then they will support and help you develop. The opportunities you get to move departments, gain a broad experience and learn from a diverse range of colleagues is unique to the Civil Service. Very few organisations will give you the chance to experience such a diverse range of roles and this is something I have found to be most exciting.
My first year has been a very positive experience. I believe it has given me more confidence and a foundation on which I can build my career and for anyone looking to change career, I think it is well worth considering the Fast Stream.