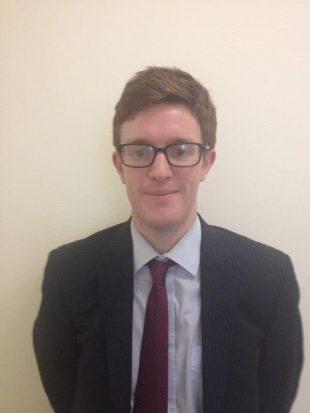 I don't know what I was expecting when I started my first Fast Stream role at HMRC. Would I be treated like a work experience kid, seen as a slightly irritating superfluous temp? Would I have a proper role in the team? Would I actually have anything to do? Or, alternatively, would I be thrown in the deep end and left to flounder in a totally unfamiliar job?
Thankfully, I didn't have to worry about either of the most extreme options, but one of the great advantages of the Fast Stream is that you quite often have to hit the ground running straight away.
On my first day, I learned that I would be working on a measure to go into the Autumn Statement for my team. The chance to work towards a major fiscal event and contribute to legislation was very exciting and also very challenging.
It meant that the first six weeks of my posting, I had to focus on meeting a tight deadline to draft our legislation and policy and get it signed off. This turned out to be a great way to get to know a huge range of teams in the department, including policy teams, operational teams, statistics, and communications.
I had to work with all of these teams and learnt a lot about how the department and policy making works. In particular, it was helpful to work with our operational team – it always good to speak to the people who actually have to implement the policy before you finalise it.
Working on such a high profile event meant that I also immediately got to work with senior officials, the Treasury, and I worked on a submission to go to our Minister. This was great experience and taught me how policy is finally signed off and agreed.
I was lucky to have great support from my team and I think this is fairly common for Fast Streamers. Most teams that get a Fast Streamer are pleased to get one and value the contribution you can make. They also know that their chances of getting another Fast Streamer are dependent on feedback and that means they support you not only to settle into your role, but also to take on stretching objectives.
I had to work to a tough deadline and had a very busy last few weeks (especially when the minister asked for last-minute changes!), but it was a great experience and the work gave me a great sense of achievement.