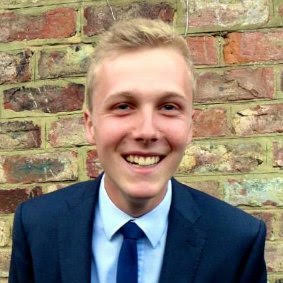 Hello, my name is Max and I'm in my second year as a Generalist Fast Streamer. I'm currently working in the Cabinet Office as a policy advisor in the Government Property Unit, and previously I spent 6 months in DWP working on lone parent employment policy.
Despite having no idea what one was 12 months ago, I would say that I've always been a 'generalist'. I studied 3 subjects at university because it gave me flexibility, and the regular rotation on the scheme really appealed to me; it will allow me to experience such a range of departments and roles that I will have a much better sense of which direction I want my career to go in.
I always knew that the public sector was for me though. I gained little fulfillment from my time in the private sector and was drawn to the immediate responsibility which I think the Fast Stream is unique in offering. In just a year, I have run policy focus groups with lone parents across the UK, been part of a team delivering a high-profile Prime Ministerial priority and been for meetings in No.10 and the Royal Household. I enjoy the fast-paced landscape of central government, but also appreciate having my evenings and weekends back!
This breadth of experience is to be extended, as I am making preparations for going on a 6-month secondment to a charity. As with every role early on the scheme, this is completely alien to me at the moment, as I will be running the charity's digital marketing arm for which I have no prior experience. I have however learnt to soak up information quickly, transfer skills from previous jobs and most importantly, ask questions when I'm unsure - I'm confident this will stand me in good stead!
Even when you don't realise it, the Fast Stream develops leadership qualities. Managing relationships with a diverse set of people, being resilient, being prepared to issue honest advice based on evidence and being aware of how you are being perceived are just some of skills successful leaders exude, but they are also requisites of your day-to-day work on the Fast Stream. I have been extremely lucky to observe and learn from senior civil servants who are capable of getting things done in difficult circumstances while maintaining a commitment to their staff's development and wellbeing.
I would strongly recommend the specialist schemes as I have seen the value these Fast Streamers add, but if like me you would like to gain a little more experience before deciding which career is right for you, then I would recommend the Generalist scheme.